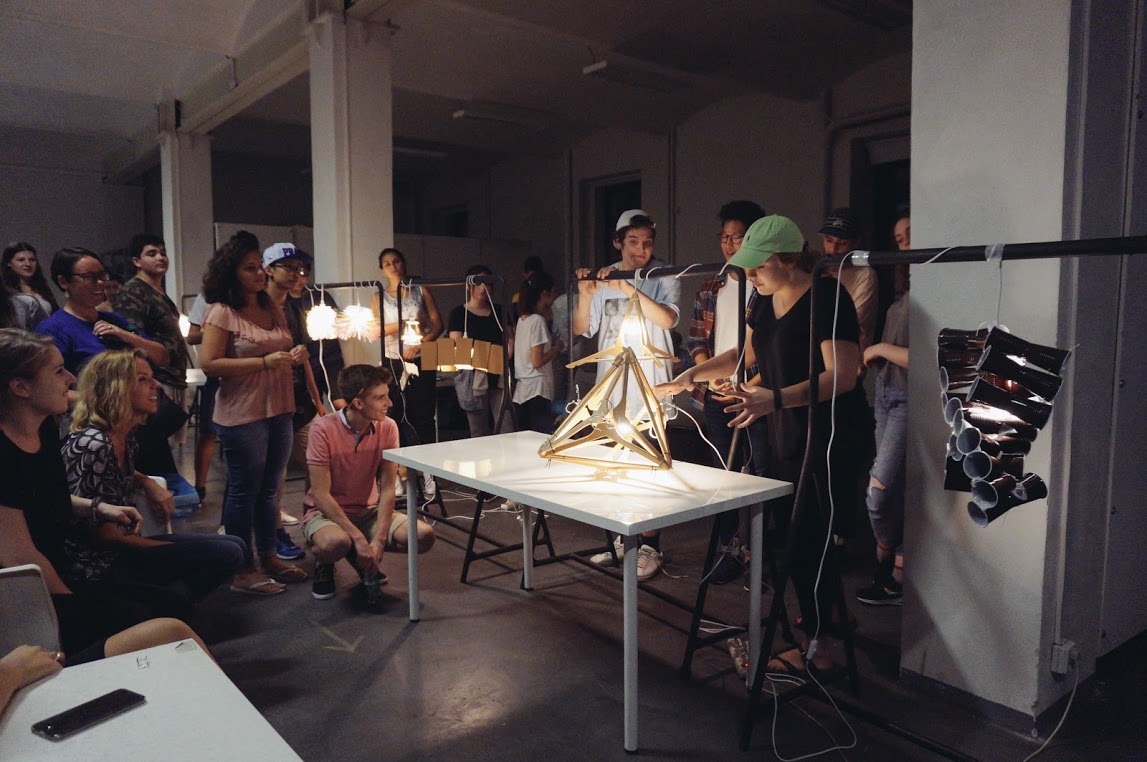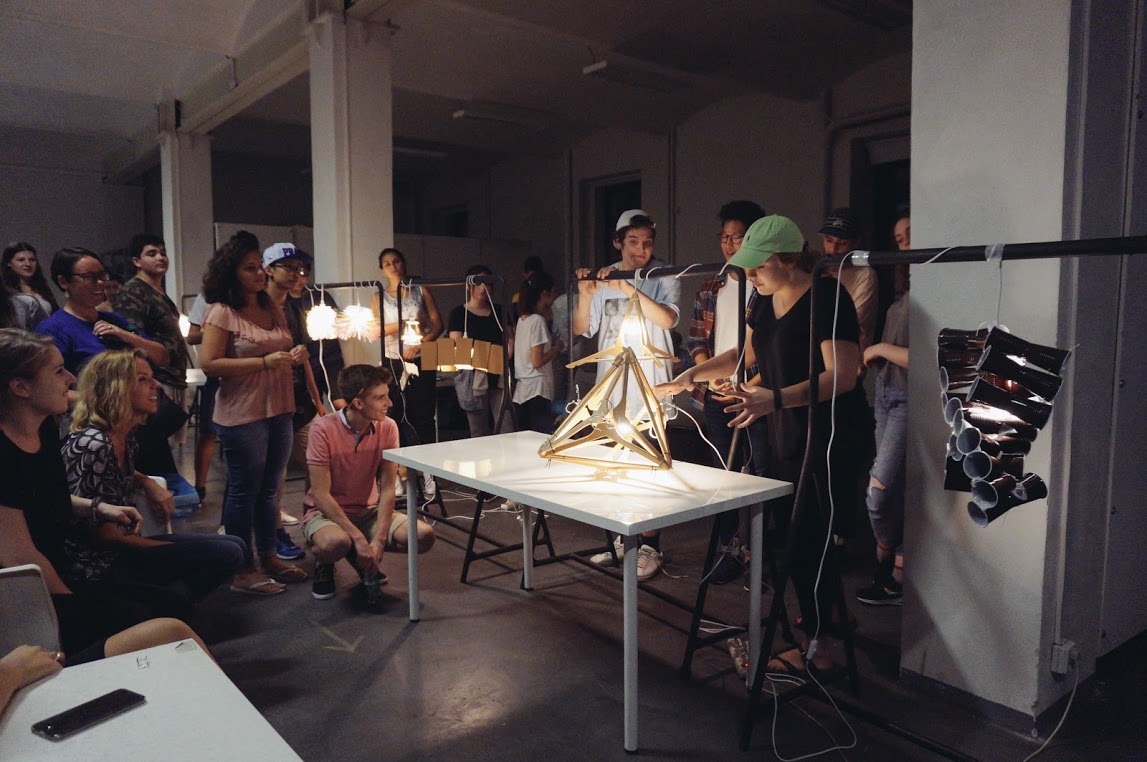 Lamp shades made with everyday objects at the Disco+ workshop
Written by Jason Nam
Photos by Kasimir Suter Winter
Design Disco's partnership with CAS Trips continued on, this time with 50 students from the International Christian School of Vienna – our largest workshop yet!
There we fourteen of us Design Disco instructors, eagerly awaiting for the students to arrive at ARCHIP. First came in Kathryn, the manager of CAS Trips Prague, and behind her followed what seemed like a never-ending chain of students, rushing in the studio halls.
The big crowd also brought a whole lot of energy and enthusiasm. We've never had students so pumped up when introducing all the Disco instructors, cheering out loud when Jason said he was from South Korea (the four Korean students even jumped up yelling, "Go Korea!").
After a short lecture, the students were divided up into 9 teams and given a choice of everyday objects: straws, clothing pins, cups, cupcake liners, paper, pencils, cardboard, plastic spoons, and hangers. The task was simple: analyze, design, and build a lamp shade only using the selected object.
Each team was paired up with an instructor to make sure that none of the students felt confused or lost during the process. To all of our surprise, the students hardly needed any help. Within an hour, most of the teams had a lamp shade coming to shape.
Once time was up, all the teams had a chance to present their work. Some were witty and really hit the spot with humor, while others went really deep with their presentations, touching on the importance of light not just in the physical world, but also the spiritual world. "The lamp is not only a light, but it's to guide those to the right way and always remember that there is hope in your life," explained a student.
It was time for the instructors to pick the winning team. Although it was a tough decision to pick the best design, the prize ultimately was awarded to the team that made not 1 but 2 lamp shades with the hangers.
The lamps will be donated to Pragulic, social enterprise that challenge the stereotypes associated with homelessness by enabling people to experience the world from a homeless perspective. We would like to thank CAS Trips and ARCHIP for another successful cooperation.