From Barcelona to Prague: Young Architects Converge Old and New to Win a Prestigious Competition
24 September 2019
Text by Kevin Loo
Design Disco Meets is an ongoing series that hosts the best and brightest in design-related fields. Hailing from Barcelona, Bernardo García Morales and Hernan Lleida from OCA Architects stopped by to share their story and vision for the Prague Congress Center (Kongresove Centrum). Having won an international competition to revitalise the site, they discussed the unique challenges of working in European cities, their naturalistic and open-ended approach to design, and how they are able to achieve at such high levels at a relatively early stage of their careers.
Tell us a bit about the history and vision of OCA Architects
Our kick-off was a common story shared by many emerging studios. After finishing university, we combined our day jobs collaborating at other studios with our work together presenting designs for competitions. This time allowed us to quickly gain experience at an accelerated pace learning the daily gist of the profession while experimenting and trying out our ideas for OCA. Luckily we were able to transform our hobby into our livelihood when we won our first competitions. We are fortunate to live in a moment where fresh ideas are recognized and the world is more and more open and readable, which has allowed us, two young Spaniards, to start doing work in Prague.
Concerning our vision as architects, we like to avoid going into a project with preconceived ideas or intentions. We are in a moment in which we are more concerned with expanding our own universe of thoughts, materials and references than consolidating it. We enjoy discovering new ways of doing and thinking and we still are like sponges, learning and incorporating into our work what amazes us... Hence, our youth allows us to dream big. 
We are in a moment in which we are more concerned with expanding our own universe of thoughts, materials and references than consolidating it.
From the beginning, we started competing internationally for big commissions. In order to accomplish this, hard work and compromise are the mottos that give us the ability to compete on equal footing with more consolidated studios. This allows us to look further and keep a constant eye on the world architectonic scene.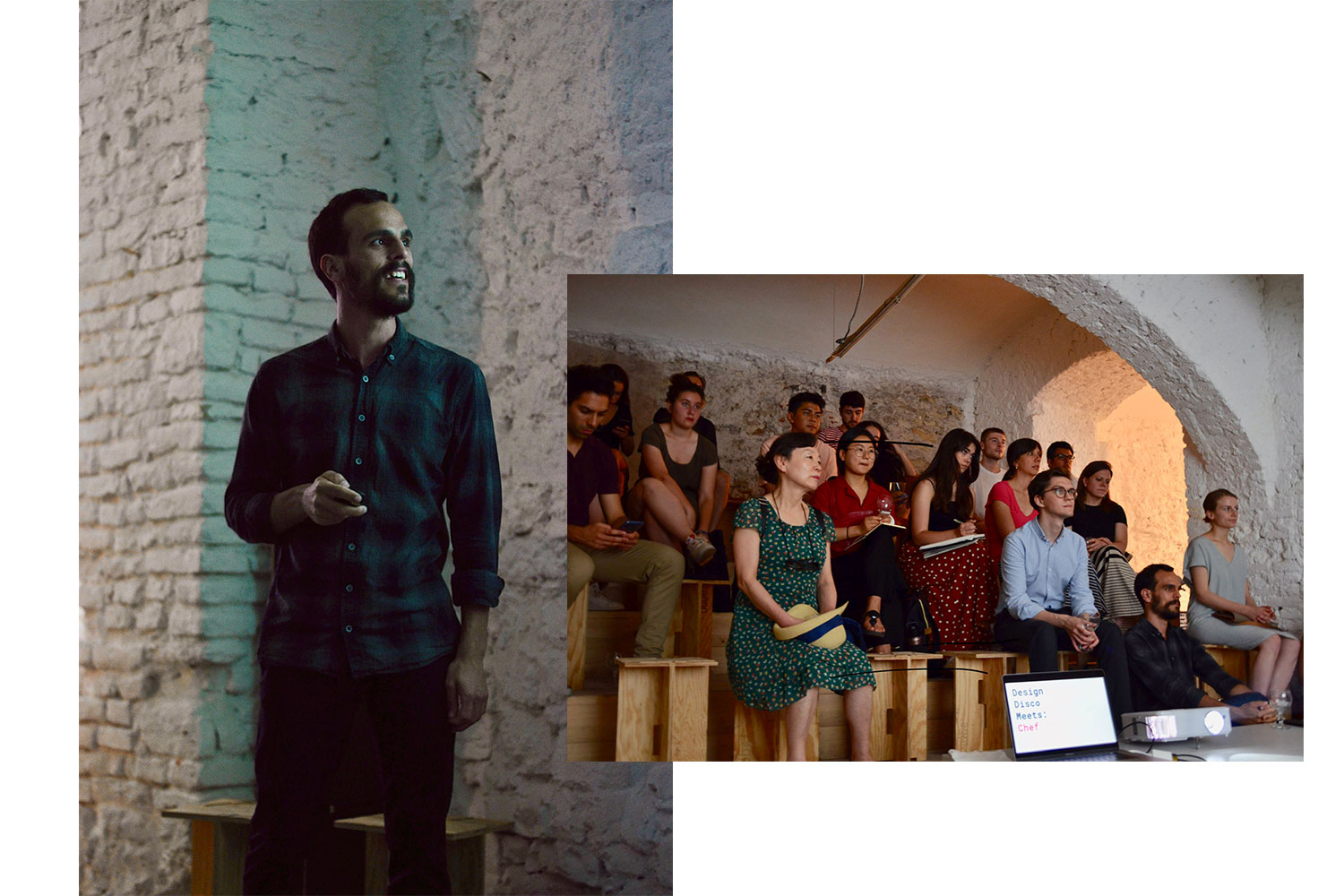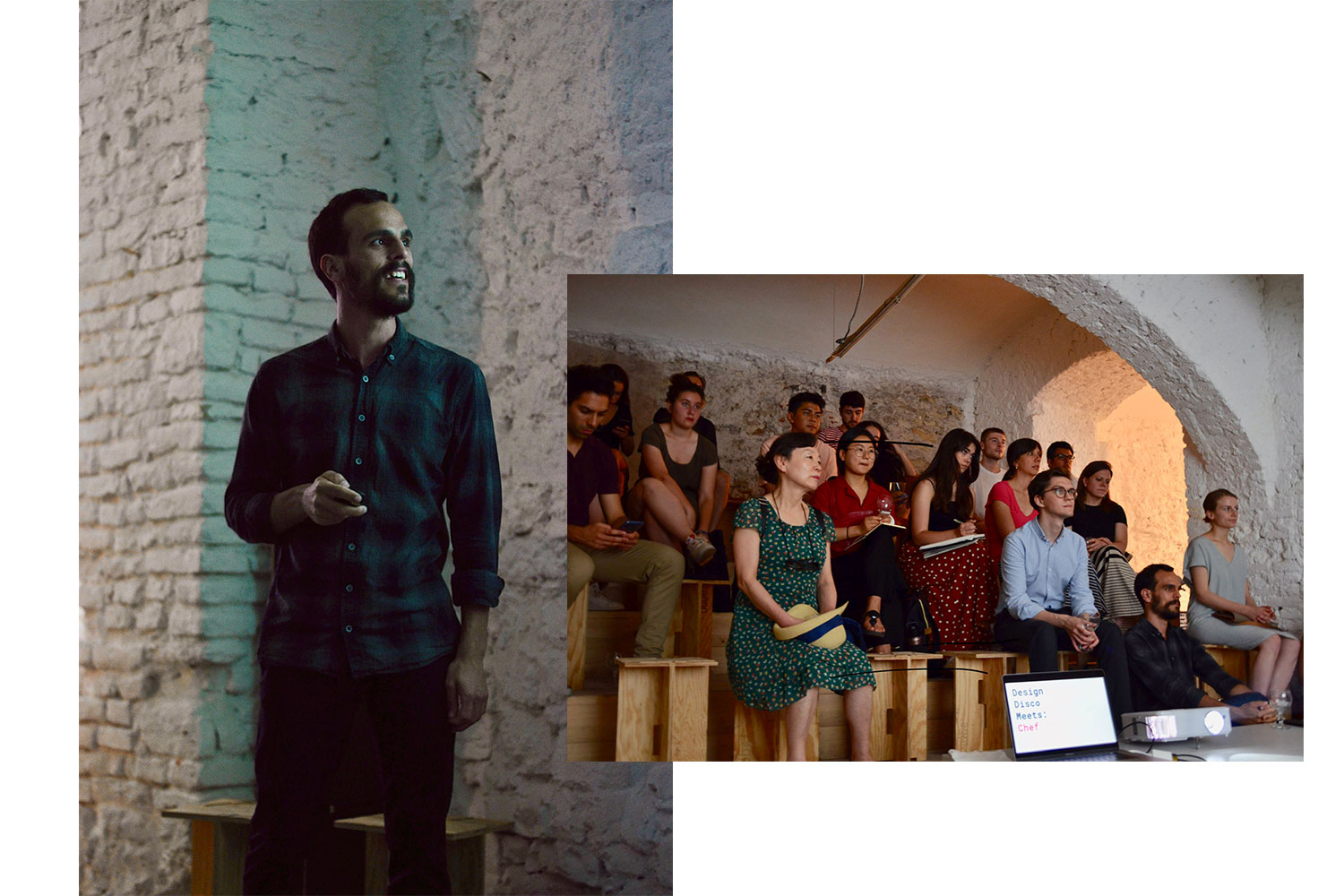 What are the main intentions behind your work?
At the end of the day, we want to positively impact the world. Architecture has a profound impact on people's lives, we are very aware of this and our social responsibility as designers is very important for us. We want to build urban and architectural environments that improve people's lives and make them happier. 
Projects such as the Prague Congress Centre make us believe that we are on the right track. This project has set a precedent for us in what we would really like to achieve through our work. Societies are now prepared to assume new responsibilities that up to this time have never been tackled as a common effort. Technology implementation, sustainable efficiency, global ecologic concern... Those recent topics are reshaping the way we live and build, and we hope to be part of the group shaping this future.
How do you set out to achieve these intentions in your projects?
The world is a really exciting place. When we look at a new project we see distinct situations, necessities, clients, etc. and it makes us feel all the possibilities which can crystallize there. We analyse the context holistically, not only as a physical location but also the politics, culture, regulations and all the items that impact the project. For us, a project is a mixture of contextuality or a balance of forces. In the end, we take it as our duty to every place and its inhabitants, to not only reasonably solve the local problems but also to create something new that goes beyond the mere regular solution adding value in as many ways as possible. Each project is an opportunity to improve the human environment.
What's it like being based in Barcelona as a startup studio?
Cool!  Barcelona is the city where we lived and studied so we are well rooted in the culture there. Barcelona is a vibrant international city, with a history, location and climate that makes people all around the world feel attracted to it. It's obvious that it has a special character and a strong culture that drives a lot of creative people and innovative enterprises to flourish there. On top of that, renowned worldwide figures like Gaudí gives the city a melancholy creative sense that sometimes touches the absurd but that is absolutely stimulating. Barcelona has also long been recognized as one of the best examples of good urban design in the architectural world, mostly for its homogeneous morphology within imaginative architectural solutions.  
What we learnt from Barcelona is to understand all buildings as layers of public activity. We don't believe in singular objects with clear limits. This layering or filter strategy can be read in all our work. It should also be mentioned that Barcelona can be too self-centred at times. There are strong reasons for this since its culture is so strong but we personally prefer to feel more open in our decisions. Our involvement in various projects in the Czech Republic has helped us keep clear eyes always looking afar. We have also become more and more attached to this country and recently opened an OCA branch here in Prague.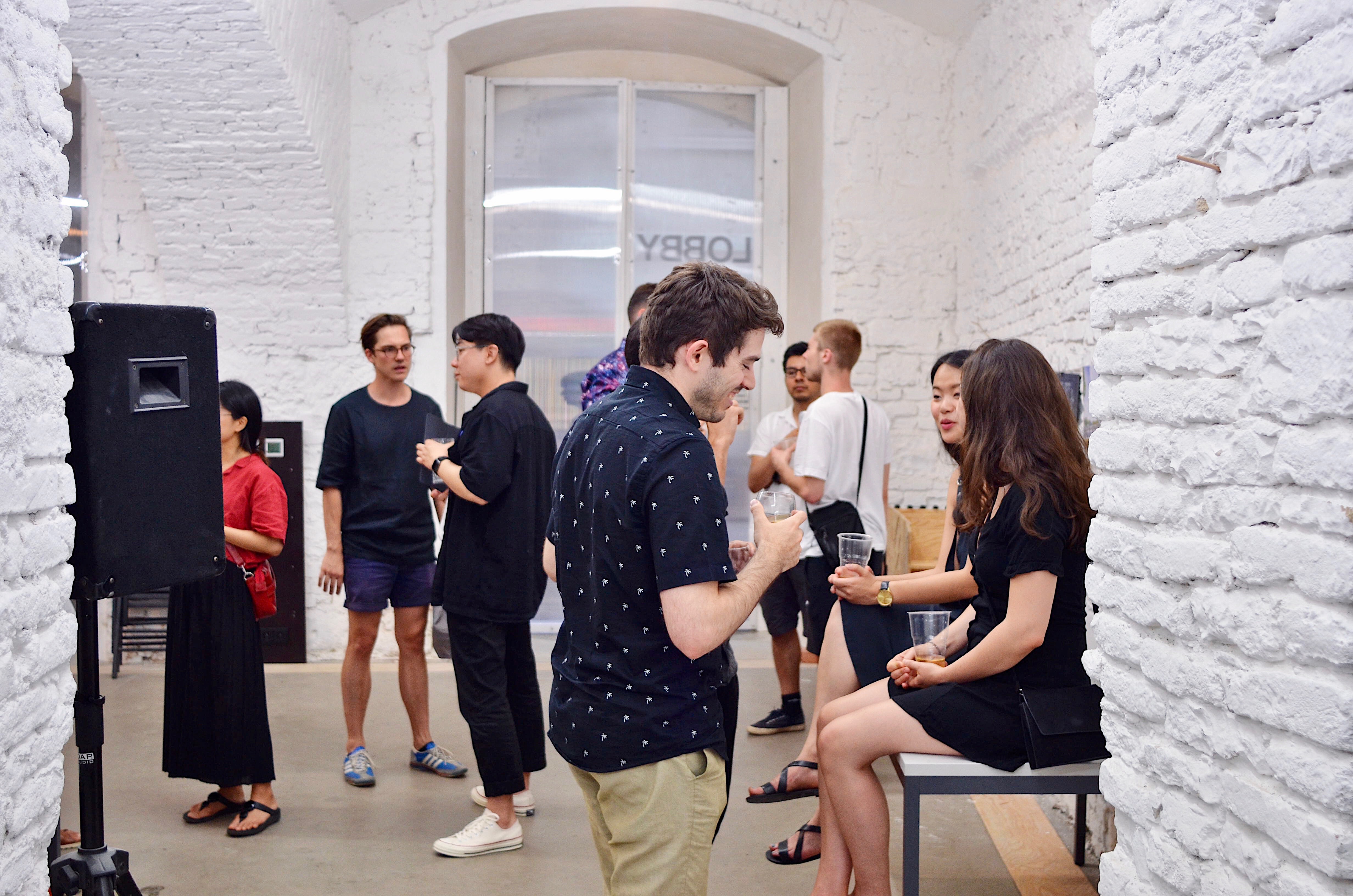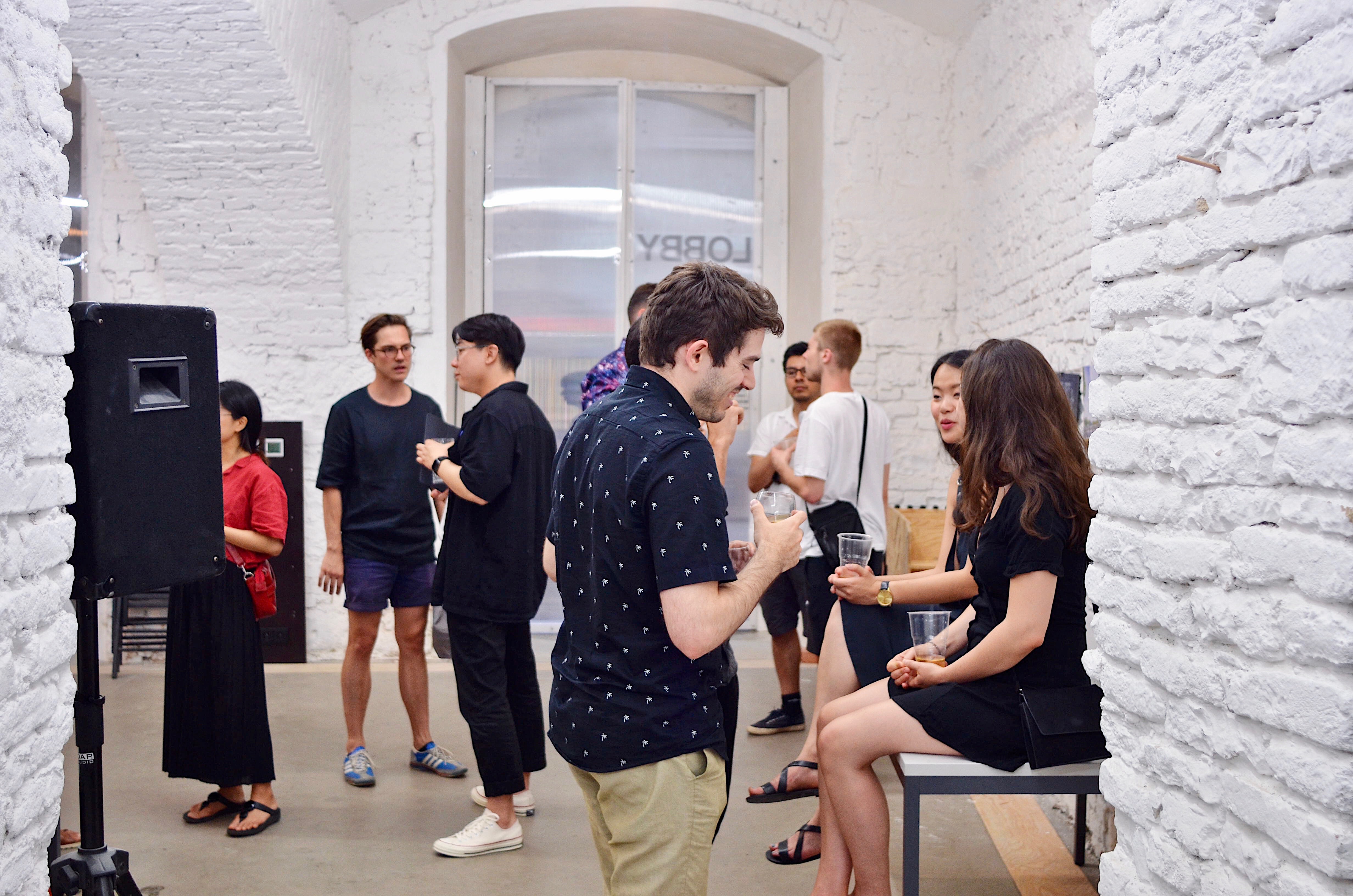 Can you comment on a project or challenge you've particularly enjoyed recently?
Recently we participated in the New Žižkov Centre competition, a residential complex meant to include the highest building in the Czech Republic. We took part in it as a joint team collaborating with MiAS Architects from Barcelona and Prague based CMC Architects. CMC Architects, with whom we are also developing the Prague Congress Centre project, has become a regular partner with whom we develop competition proposals. It was quite a challenge to fit a European urban design approach with a high-rise development meant to redefine the skyline of a city like Prague. The competition was international and it congregated some very well known firms from around the world. We ended up being finalists and we were very happy with the design! 
It is very exciting to compete with large architectural firms and share ideas and compromises... If you had told us some years ago that we would be presenting a project after Sou Fujimoto's team leaves the room and before Richard Meyer's enters, it would have been hard to believe. Nonetheless, we always stay focused and we give our best to produce architecture of the highest level... and we enjoy it quite a lot!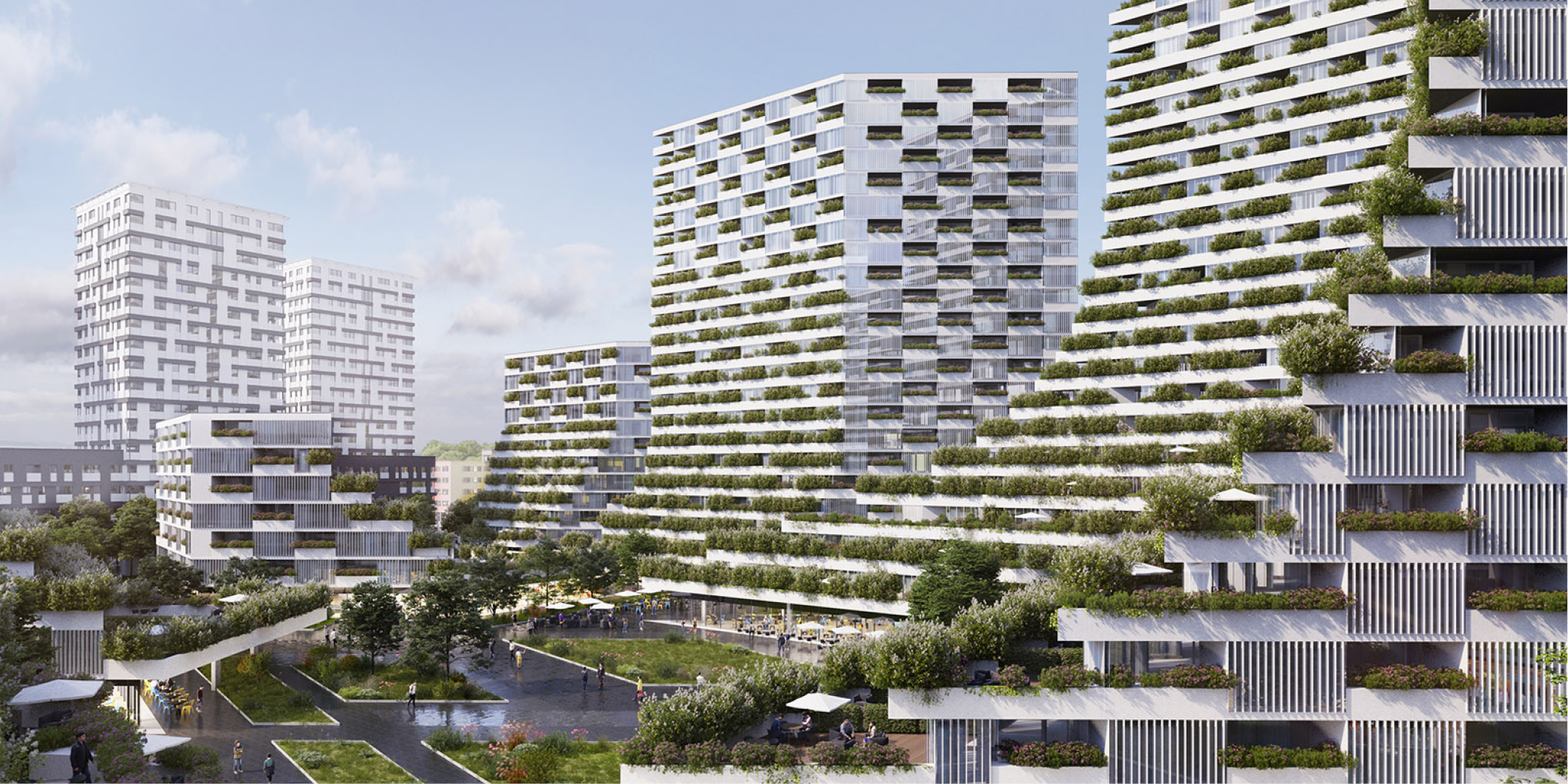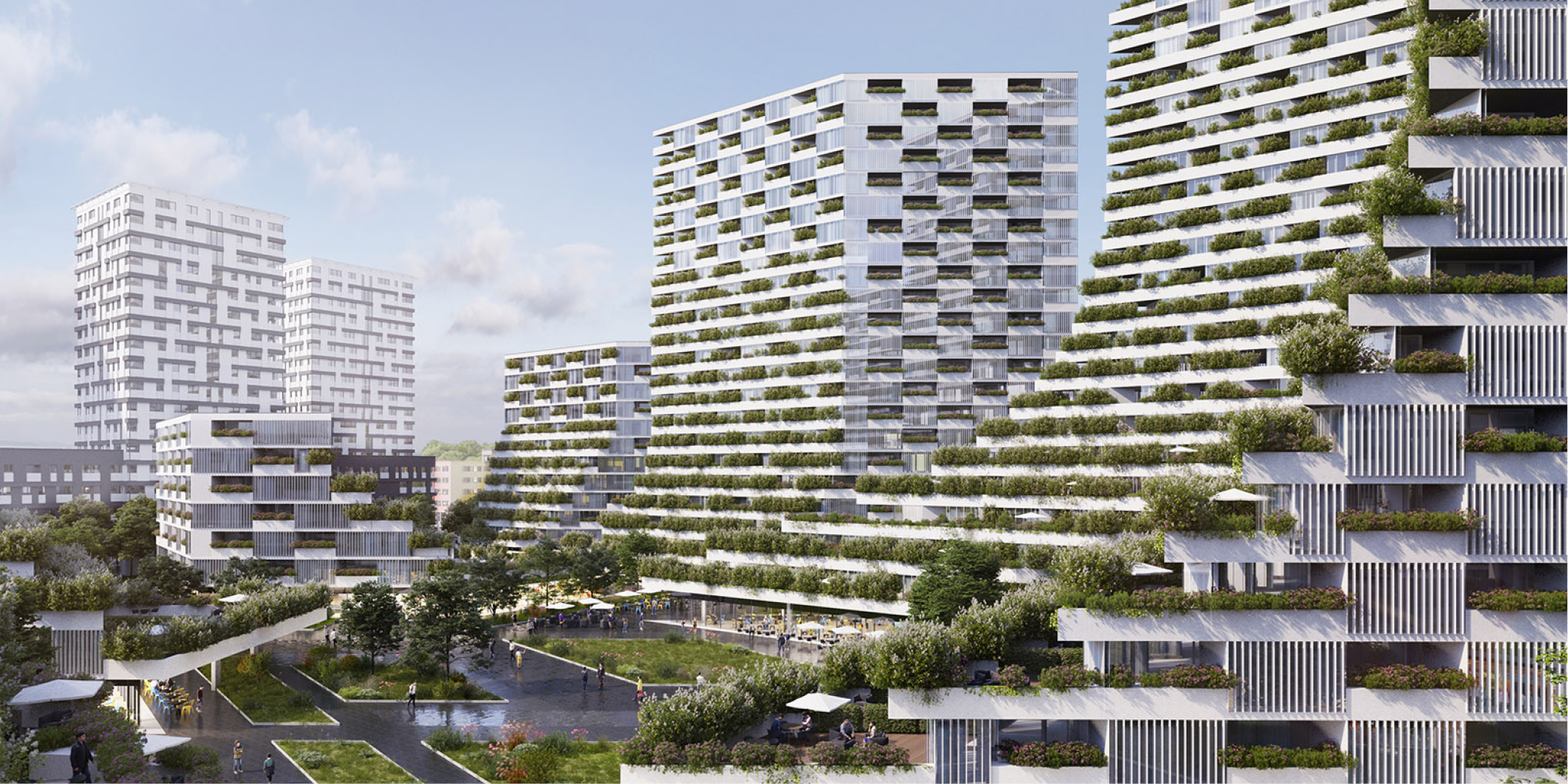 What are your impressions of Prague versus the other cities you've worked in the past?
Prague is the paradigmatic model of a Central European city. The specialization that requires to work in a city like this is not easy to acquire. To present a successful design for the PCC we had to become really invested with it and afterwards we have naturally kept doing work here as a way to keep getting closer to its culture and particularities.
European cities are spectacular examples of the convergence of opposites. Transitioning all around from public to private and from past to present, complexity is their defining element. Venturi expressed this sharply 50 years ago in his famous Complexity and Contradiction, and we do not deny but even extol it!
European cities are spectacular examples of the convergence of opposites.
The size of the interventions in European cities are usually smaller and intricate than on other continents but the intensity increases exponentially. We recently finished a competition for a masterplan in China, and the rules of the game there are totally different. There we had to invent a whole new world inside the unaccessible limits of the plot. In Prague and Europe, the philosophy is just the opposite... how to break the barriers of our designs and connect them to the surroundings.
Can you share the design inspiration behind the Prague Congress Centre extension?
The Prague Congress Centre is a good example of how the correct analysis of the site can give you at the same time the best specific solution for the plot and an astonishing piece of architecture and urban design. The location, Na Pankraci Square, is incredibly chaotic, of a strong infrastructural nature but lacking urban morphology. We decided to accept this reality and propose something as shapeless as possible, creating a backdrop for the city and not a geometrically pro-active urban piece. We understood that the landmark could be the whole space we created and not just a cool building in a sculptural sense. The project could become an additional superstructure cleanly crossing the site from end to end organizing it by compositional tension.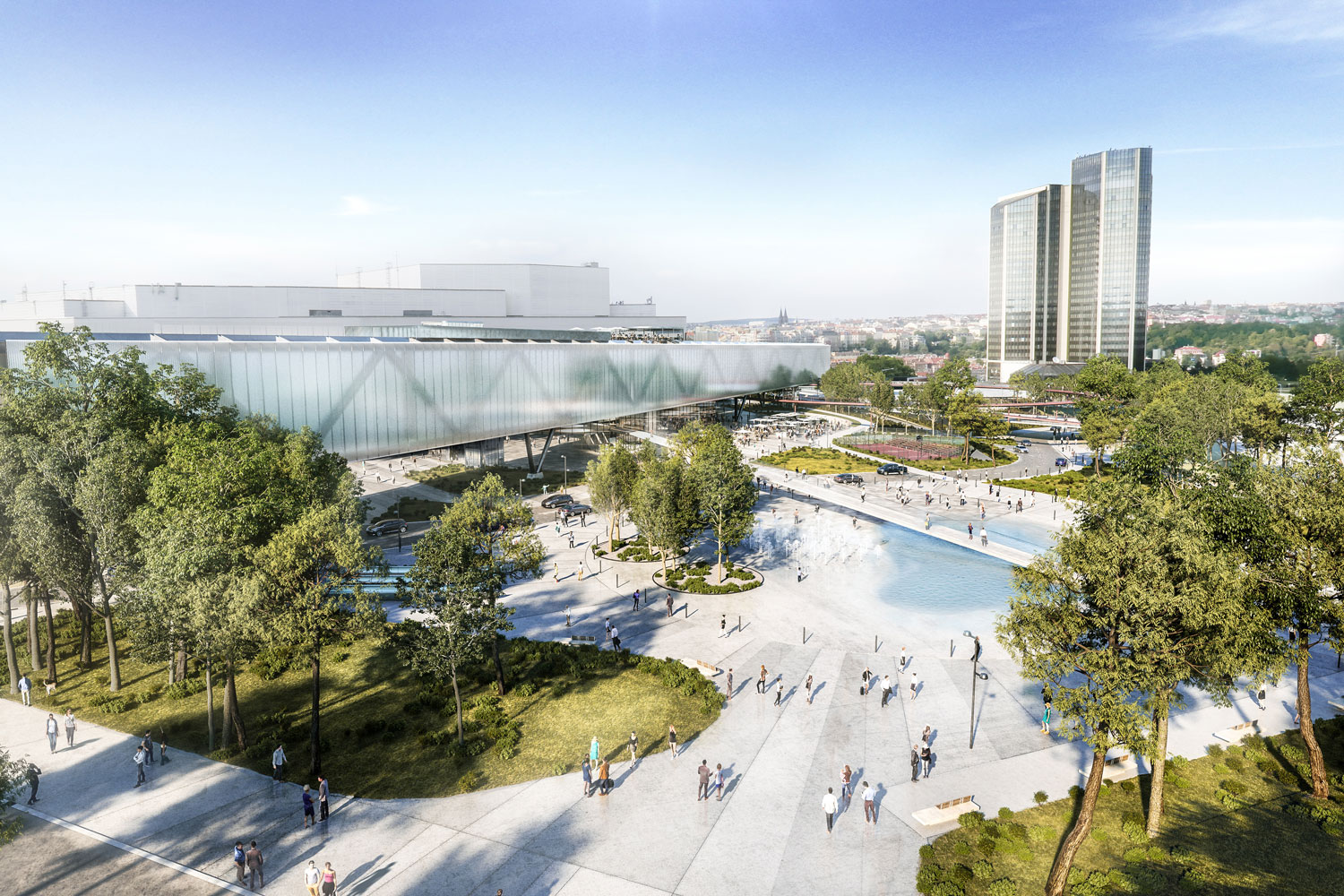 With this set of intuitions, we started to react to the concrete material qualities of the plot. The intervention had to be solved above a preexisting underground parking which will remain in operation after completion of the new venue. To compatibilize the new building with the existing structure in an economical sense we reduced to the bare minimum the number of vertical supports which have to cross the two parking levels. Uniting this condition to the necessity to connect the new building at the second level of the old the possibility to keep the ground floor unoccupied opened up. We had also identified a need for a shift in focus in the way the Prague Congress Centre relates to its environment. It was necessary to work toward the neighbourhood which remains segregated from the building and the metro station. Putting together our intuitions with the opportunities the site offered is what gave birth to the project. We wanted to create a public space at the same time the New Prague Congress Centre extension was built. Space which flows freely underneath the building creating an exterior foyer for the building and more importantly a wonderful park for the neighbourhood. A building above a park. Making at the end, a building that belongs both to the client and the city. Layers of public transition!
During the competition phase, a lot of inspirations came to us such as Malevich's constructivist compositions of elements, Chernikov's fantastic machines forms... even the mesmerizing beauty of computer motherboards as a tech-punk aesthetic drives our attention... In the end, we are quite happy to belong to a great family of superstructural volumes as a typology that exists from the modern Southamerican regions to the Japanese metabolist groups... The cool thing is that this is actually well represented in Prague as well by one of our masters, Karel Prager.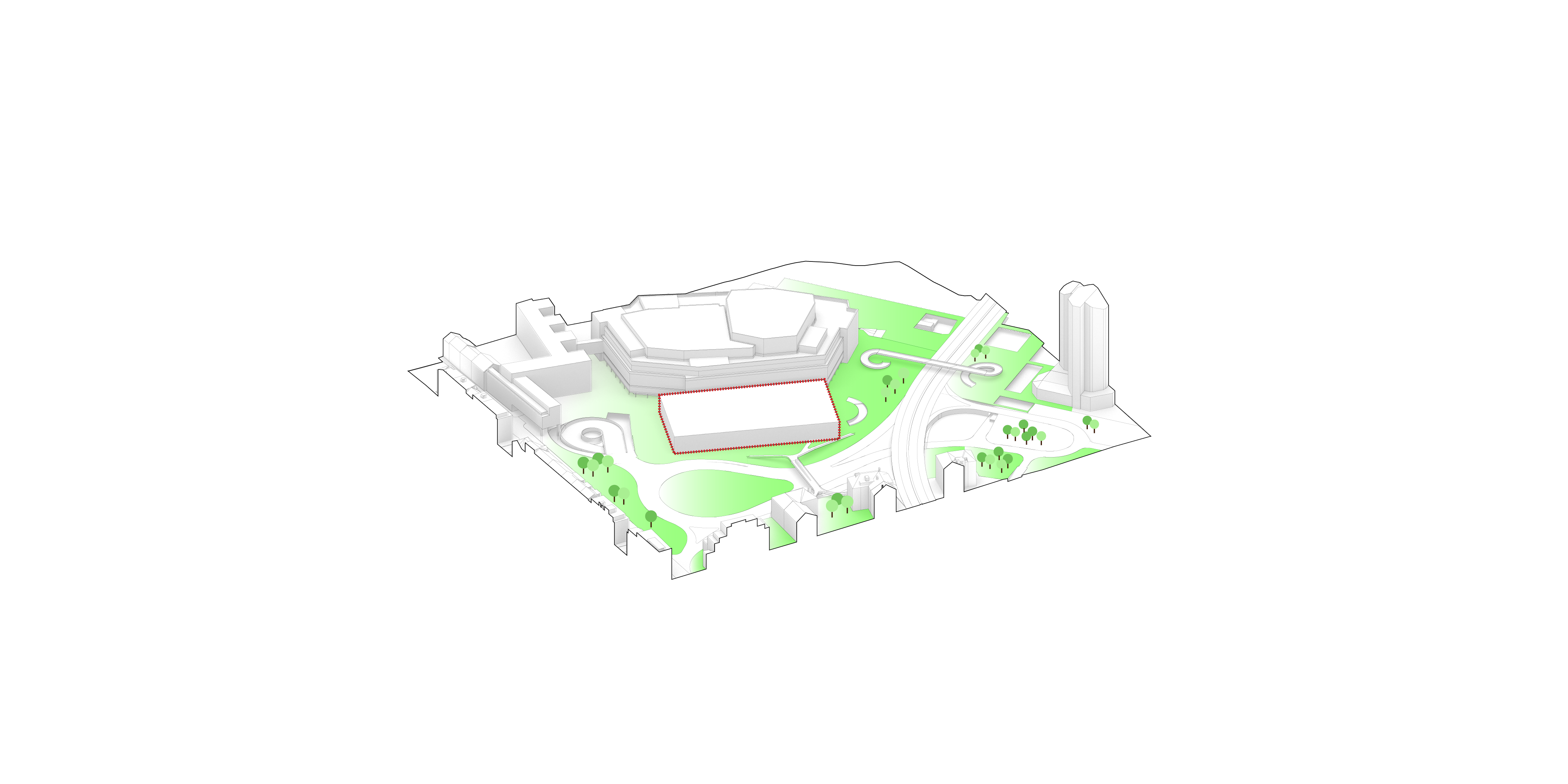 Were there any specific set of issues while working on this project?
Every project, no matter how simple it is, generates its own dynamics and set of problems. In fact, the more issues a project tackles, the better it tends to be. Our goal is always about accomplishing simplicity within complexity. We never avoid tackling the full complexity of the social reality to find readable solutions. This is what the history of our complex cities has taught us.
In the case of the PCC, as it is a singular building in a very singular location, we encountered a very specific set of issues and key design topics. We even found ourselves developing a specific naming system to speak with property about each building element and key concept.
One good example is how the building has very specific organizational conditions for private and public flows of people and goods. It is a congress centre and as such, each exhibition has to be mounted from scratch, operated by hundreds of staff members and be ready to receive thousands of people who for the most part will see the building for the first time. The building can be read as a simple and light empty box where performative exhibitions happen. As straightforward as it seems, we had to untangle an intricate labyrinth of public and internal people flows in a safe and clean way. It is a very diagrammatic building but it can be read in many different ways.
We also set our own specific set of issues for the project. In this case, the public space created under the building and at the plaza is an extraordinary gift to the city that the client embraced, which was not part of the original design brief. Although it is a public building with intense use, nobody imagined that the public character of the new extension would be so present as to make the building almost disappear from the ground level. It is simple: it makes the city better.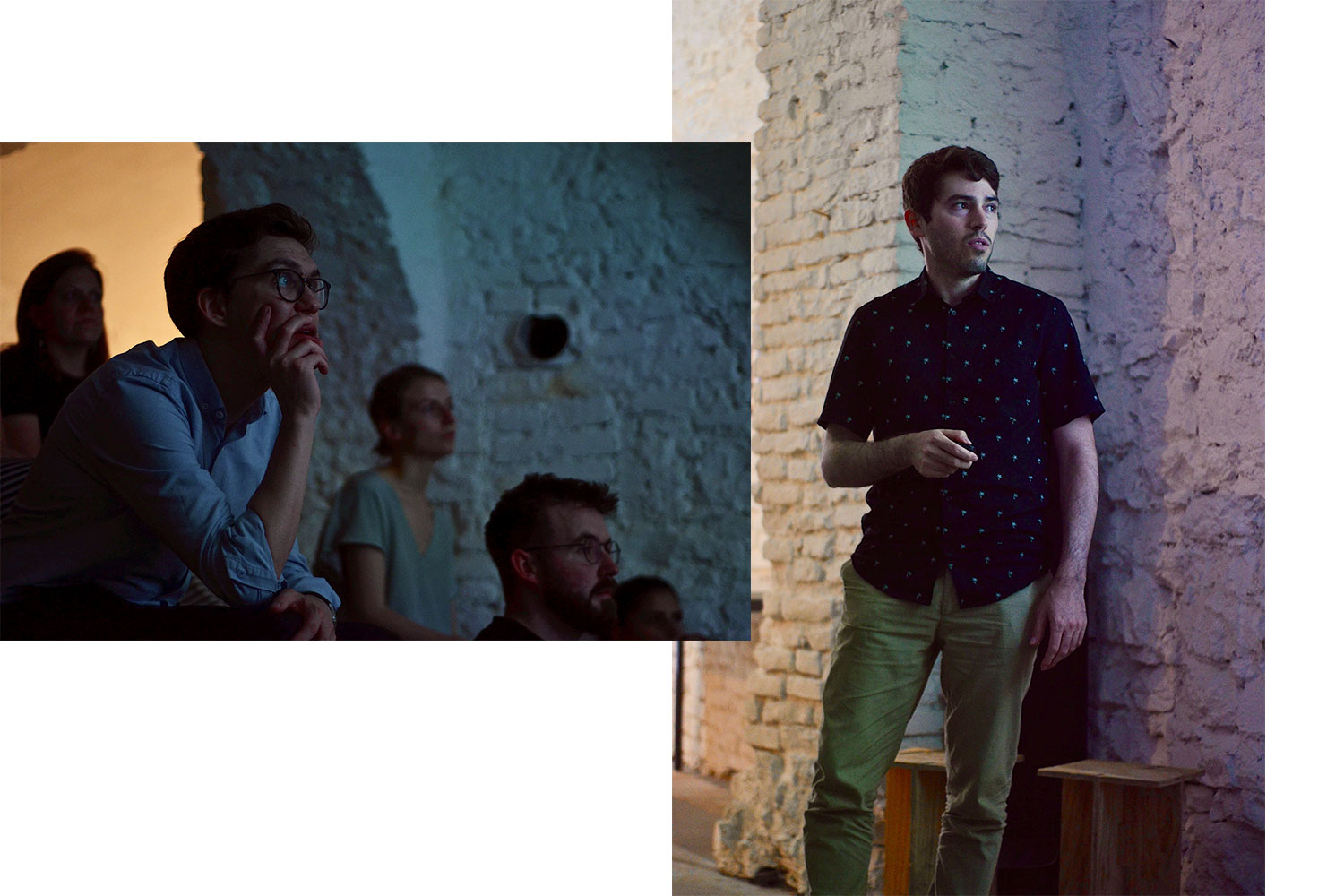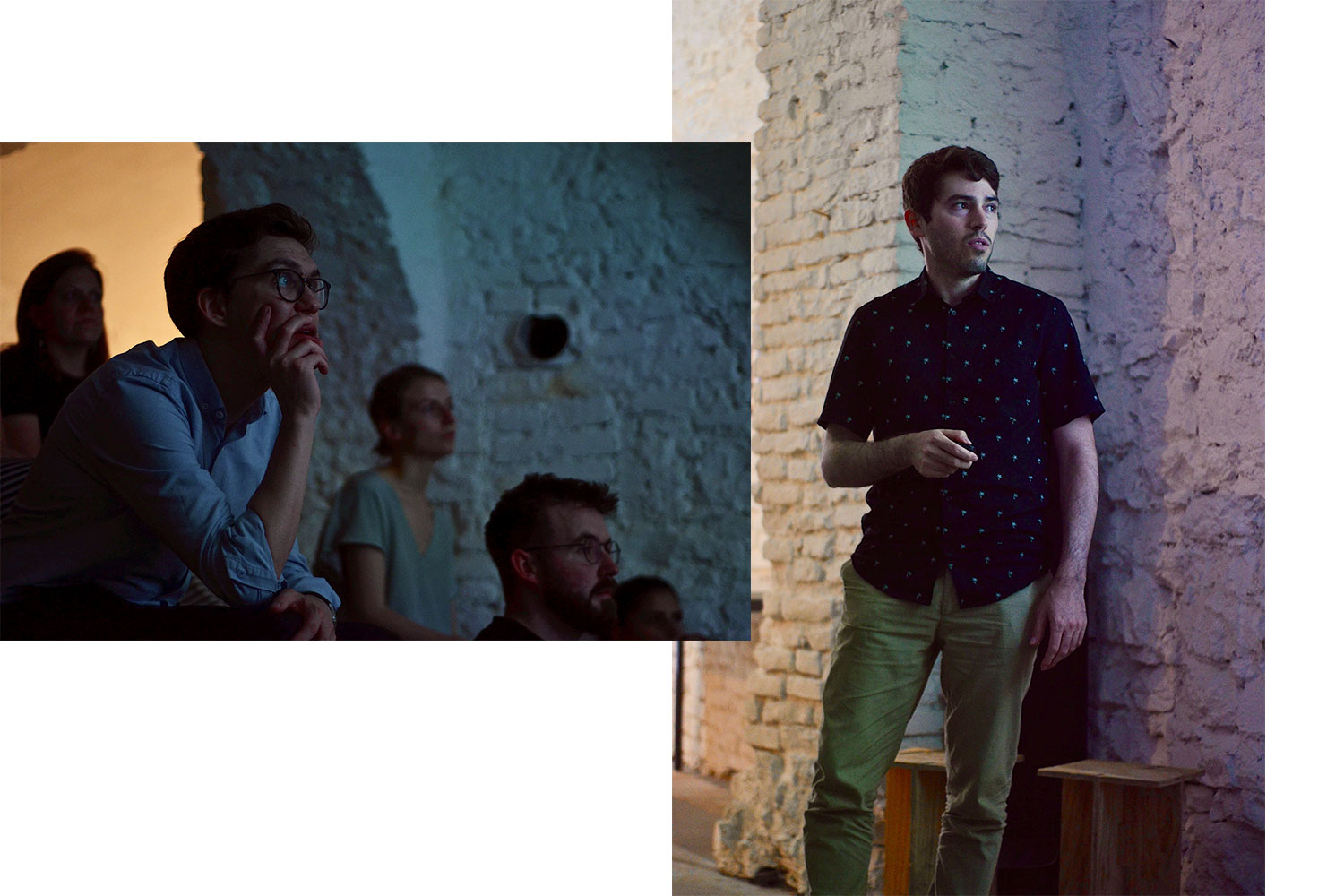 After visiting the site and getting more comfortable in Prague, would you change anything about the project?
A project is always evolving! During the competition, we were able to visit Prague and the existing PCC. We were emboldened in our initial intuitions about the project but it helped us understand better the scale of things. After this, the project has remained in constant evolution. Transformation is part of life, people and institutions always tend to hide it but it usually turns out badly. Aging and changing is a matter that we all have to deal with and we believe in embracing it.
We always refer to the drawings of the biologist D'Arcy Thompson. His beautiful drawings about natural adaptive and evolutionary schemes in animals show a key aspect that any good architectural project should accomplish. With our project, we set up the rules for a game that we have been playing ever since. The project process of a building takes normally from 2 to 5 years but the building should stand there for at least 100! The Prague Congress Centre is being crystallized more and more every day and it is still being upgraded with the best solutions that the team can come up with. Until we have to deliver the keys to the client we will keep evolving it! It is important to build a project than can implement changes and future aggregations... because they will happen, there is no doubt about it!
Any advice you would give to other young architects and designers looking to make an impact like OCA Architects?
All situations are different and it is not that direct to extrapolate situations... We would recommend a very simple motto: just do it! Think, choose and move forward. It is quite easy to make up excuses and postpone your ambitions, but at the end of the day if you do not try you will not know how it goes. Once you get in the game there are no shortcuts, be smart, work hard and get to know interesting people. The perfect moment doesn't exist so, as Picasso said, if inspiration exists, it better find you working.
Get emotional. Get involved. Sit down, and get sh*t done!
It is quite easy to make up excuses and postpone your ambitions, but at the end of the day if you do not try you will not know how it goes
____
Guest speakers: Bernardo García Morales and Hernan Lleida
Venue: CCEA MOBA – Lobby
Event organisers: Jiří and Mayya
Photos by: Kasimir