Students explore foldable structures for the homeless
1 Februrary 2017
Text by Kevin Loo
Photo by Blqees Bnana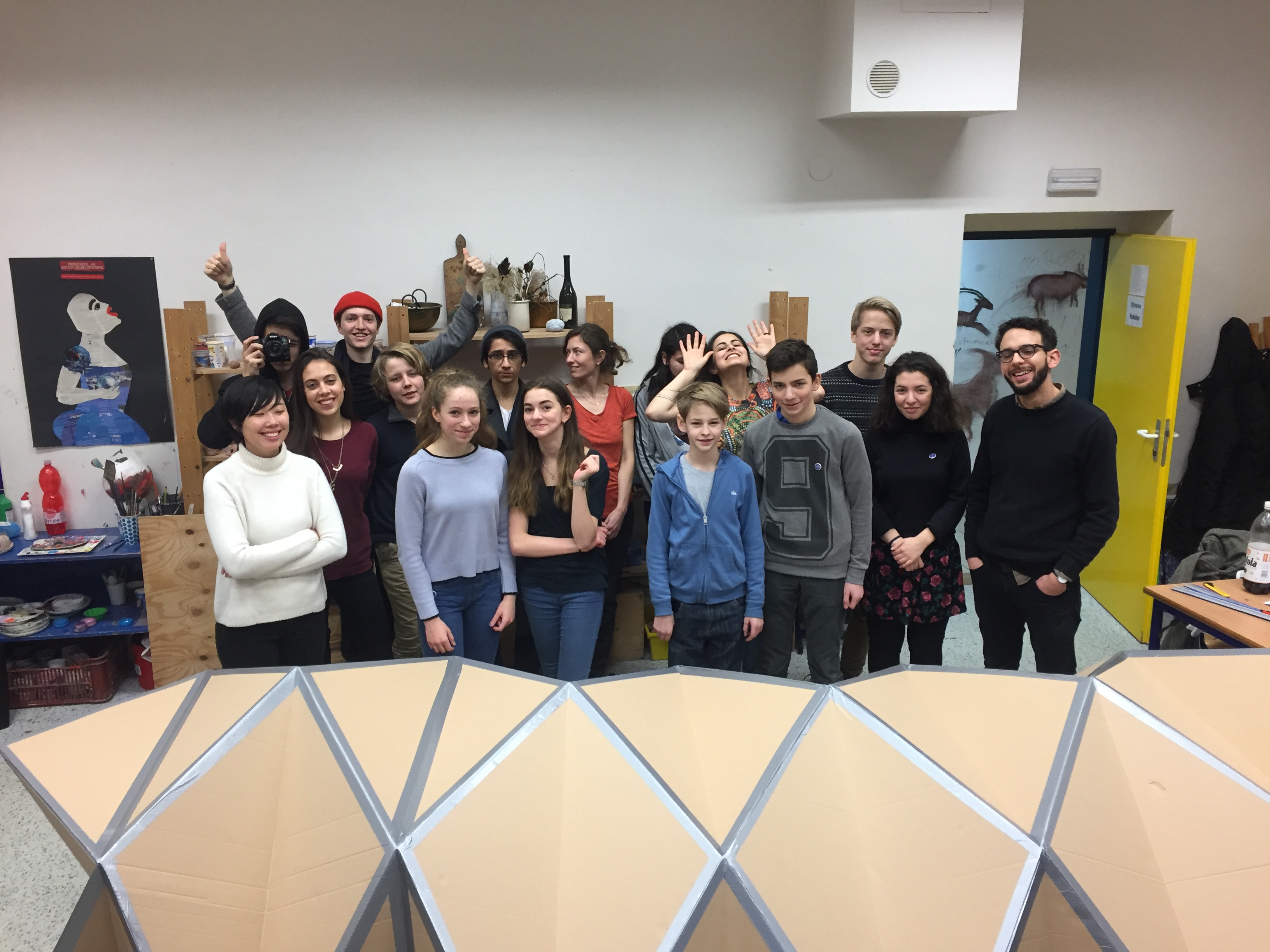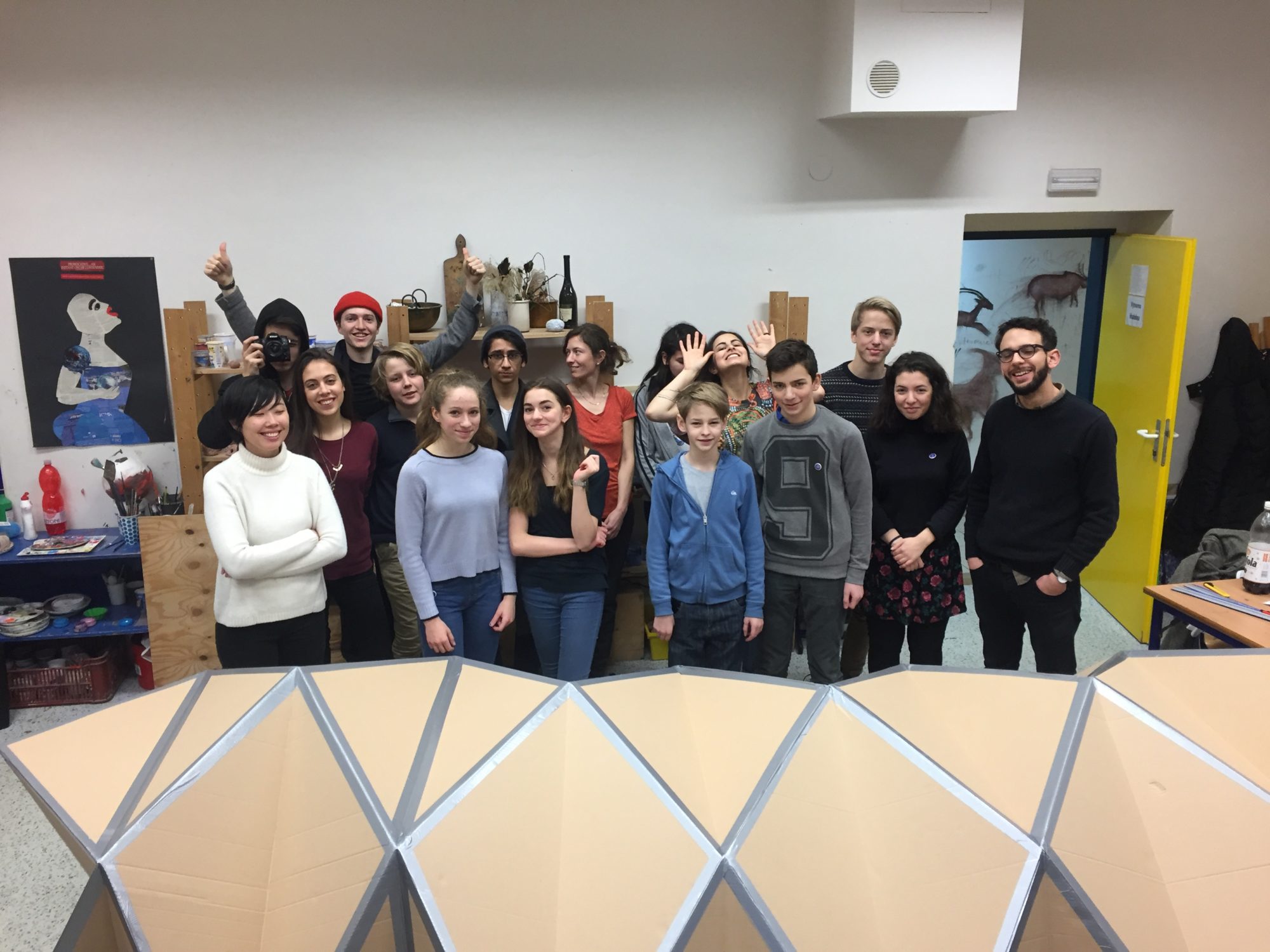 A recap of the workshop program with Lauder School students exploring concepts of home and shelter in contemporary architecture.
In three sessions over three months, Design Disco was very excited to host students from Lauder School in our Workshop program. The Workshop centred around the concept of 'Home' as students were challenged to think about multiple interpretations of what home can be.
The first session included a visit to the Kengo Kuma exhibition hosted at Galerie Jaroslava Fragnera. Kuma is one of the most significant Japanese figures in contemporary architecture (he recently began working for the Tokyo 2020 Olympics). It was a unique, up-close experience for the students to learn about the working design process,  particularly regarding Kuma's approach with small-scale models and pavilion design.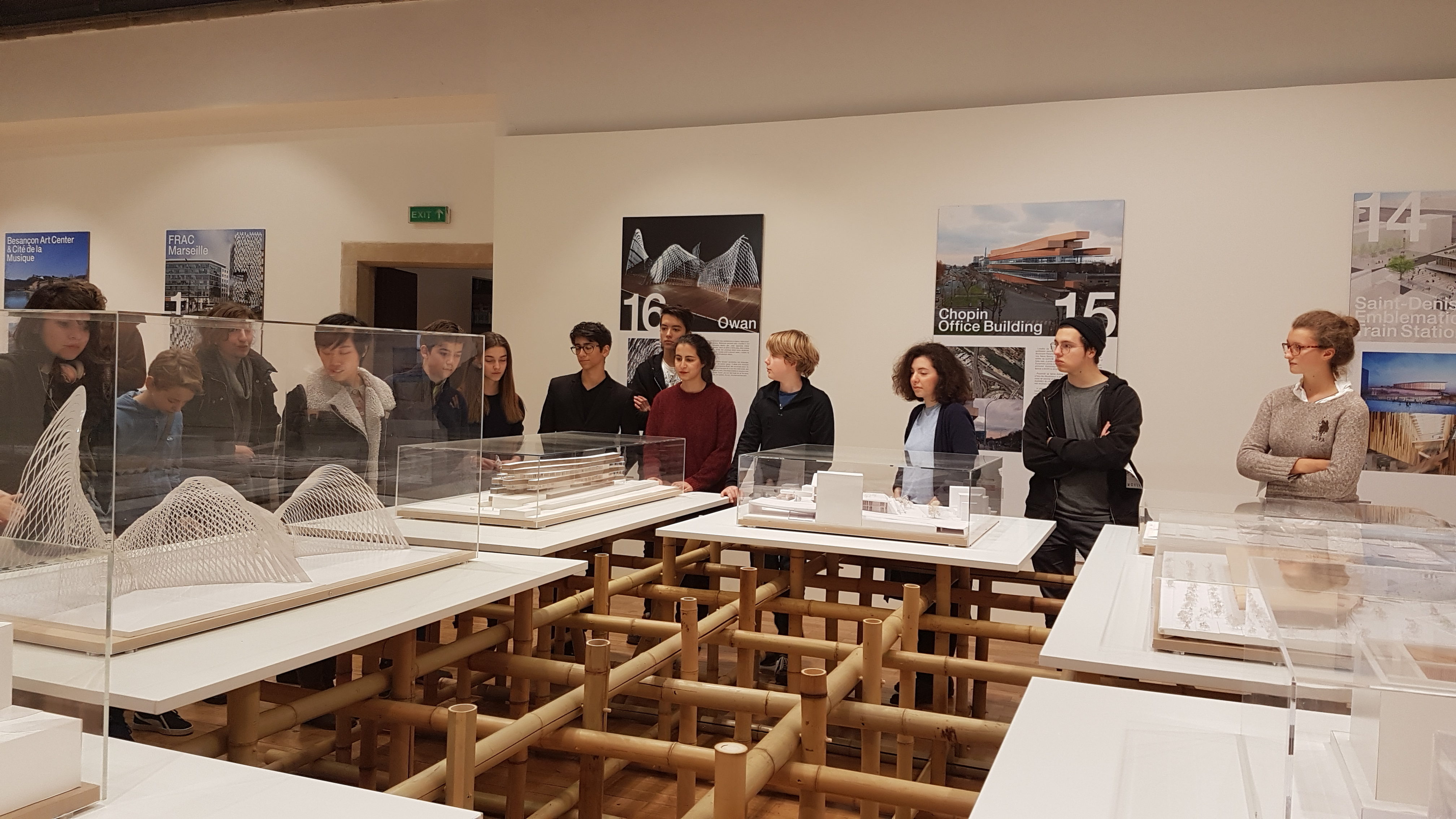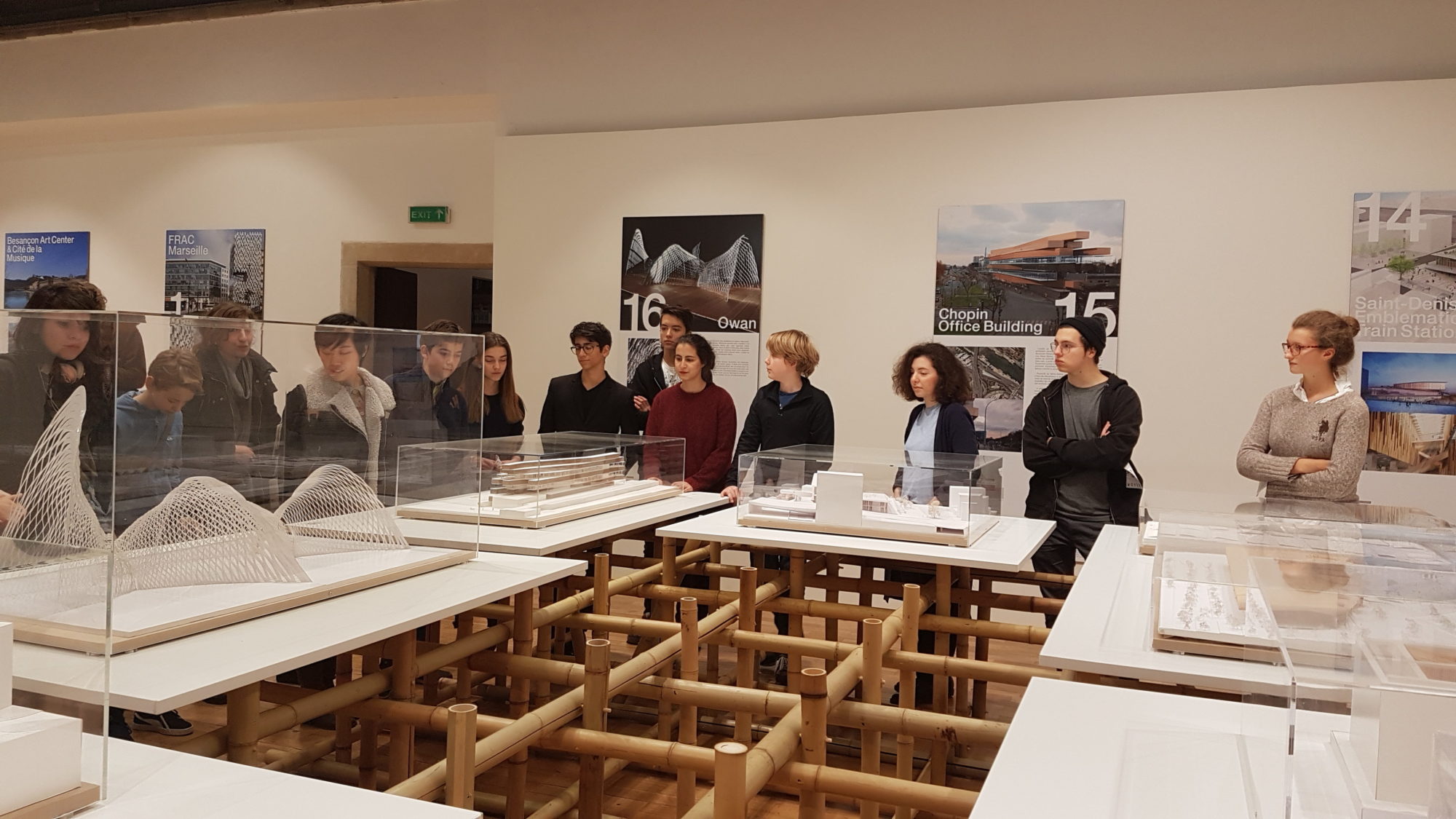 Following this introductory session, the students were given an assignment: simply to ask themselves, "What is home?" and collect images accordingly.
Group discussions in Workshop 2 revealed a variety of answers to this question. Students discussed connections with fond memories, places they spent time with loved ones, as well as coffee shops and popular hangout places. Nature also featured as a prominent theme. One of the exercises included looking at different photos and deciding which ones best represented 'home'.
Instructor Ani Bojadzjan explained, "Usually the younger kids did not understand that it did not have to be so obvious…more to do with the atmosphere or memories. They would usually just pick a picture of a house. The exercise was meant to change that view".
The students then participated in building their own small-scale pavilions and shelters. The design was based on geometrical structures using paper and origami-based techniques, much like Kuma's work they had seen a month before.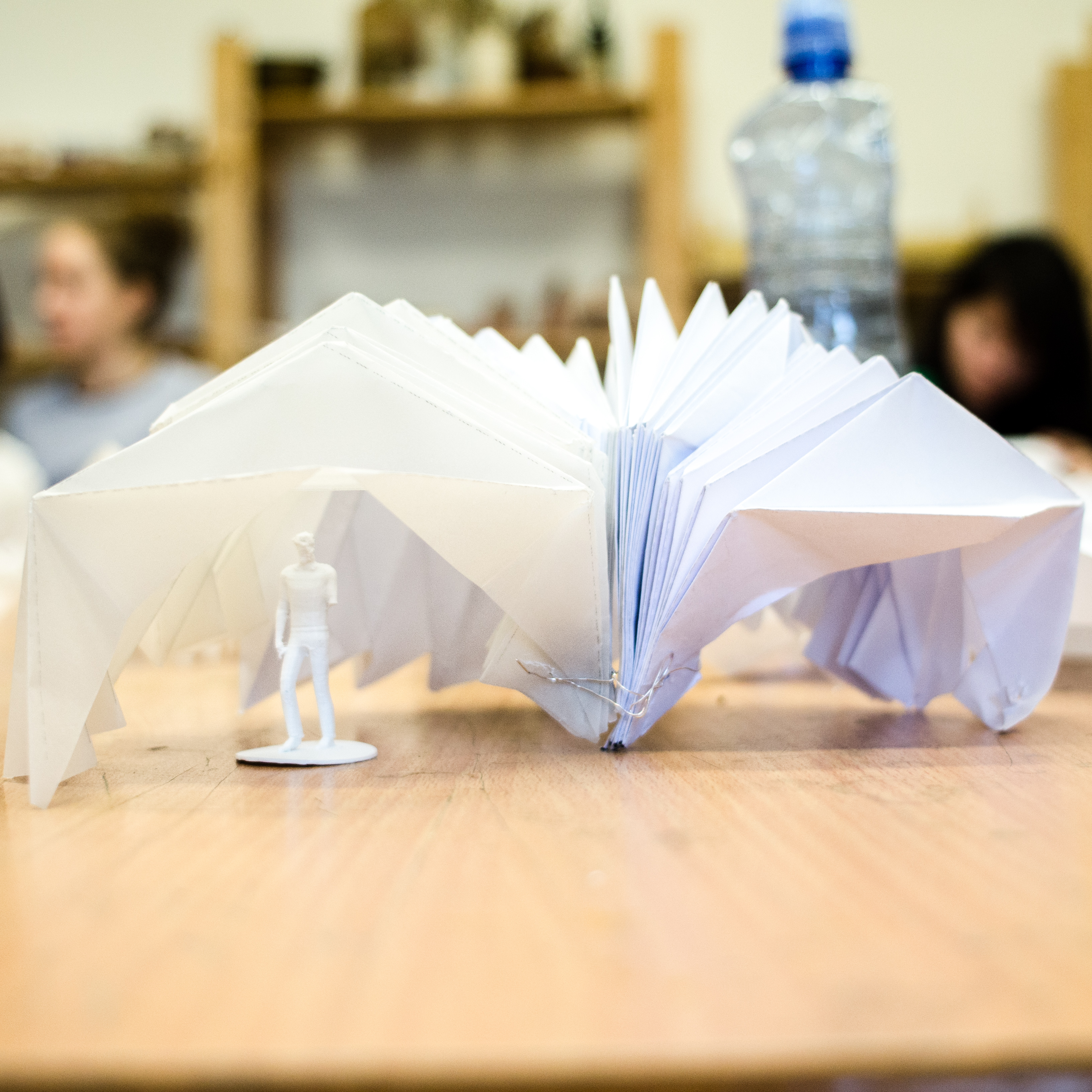 In January 2017, the group worked together to build the full-scale cardboard shelter. The finished product was unveiled before a crowd of 200 at Lauder School's annual show. The students wrote their own drama skit about a man who meets an old acquaintance who lost her home. Partnering with Design Disco, the cardboard shelter was revealed as a solution.
The project was praised and met with applause by parents and teachers. Some even said it was the best project they had seen in five years!
Students not only enjoyed the hands-on training and design education, but also learned the applications of art, dynamic architecture, and contemporary design, and the social impact such approaches can have.  
We would like to give our special thanks to Freddy Parsley, Adam Coman and the students at Lauder School.