Installation by Design Disco: Measuring Happiness
29 March 2017
Text by Kevin Loo
Photos by Kasimir Suter Winter
Living in a city is constantly dynamic – populations shift, trends come and go, and neighbourhoods change. A process of self-evaluation is necessary to ensure a city continues to thrive and adapt with the changing times. For a team of architects and designers already heavily involved in the process, this comes naturally. But how does one rate a city? More importantly, how can you communicate these concepts with everyday citizens?  
Design Disco teamed up with ARCHIP to participate in "Máme otevřeno (We Are Open)", an annual open event organized by DOX and the municipal district Prague 7. The event opened up multiple doors in the district for members of the public to browse shops, institutions, and galleries—ARCHIP being one of them.
For this year's event, Design Disco coordinated an interactive installation to evaluate the satisfaction and desires of Prague locals in their city. The Design Disco team started with simple questions: How can we engage visitors to take part in a design installation? What information should come out of the installation?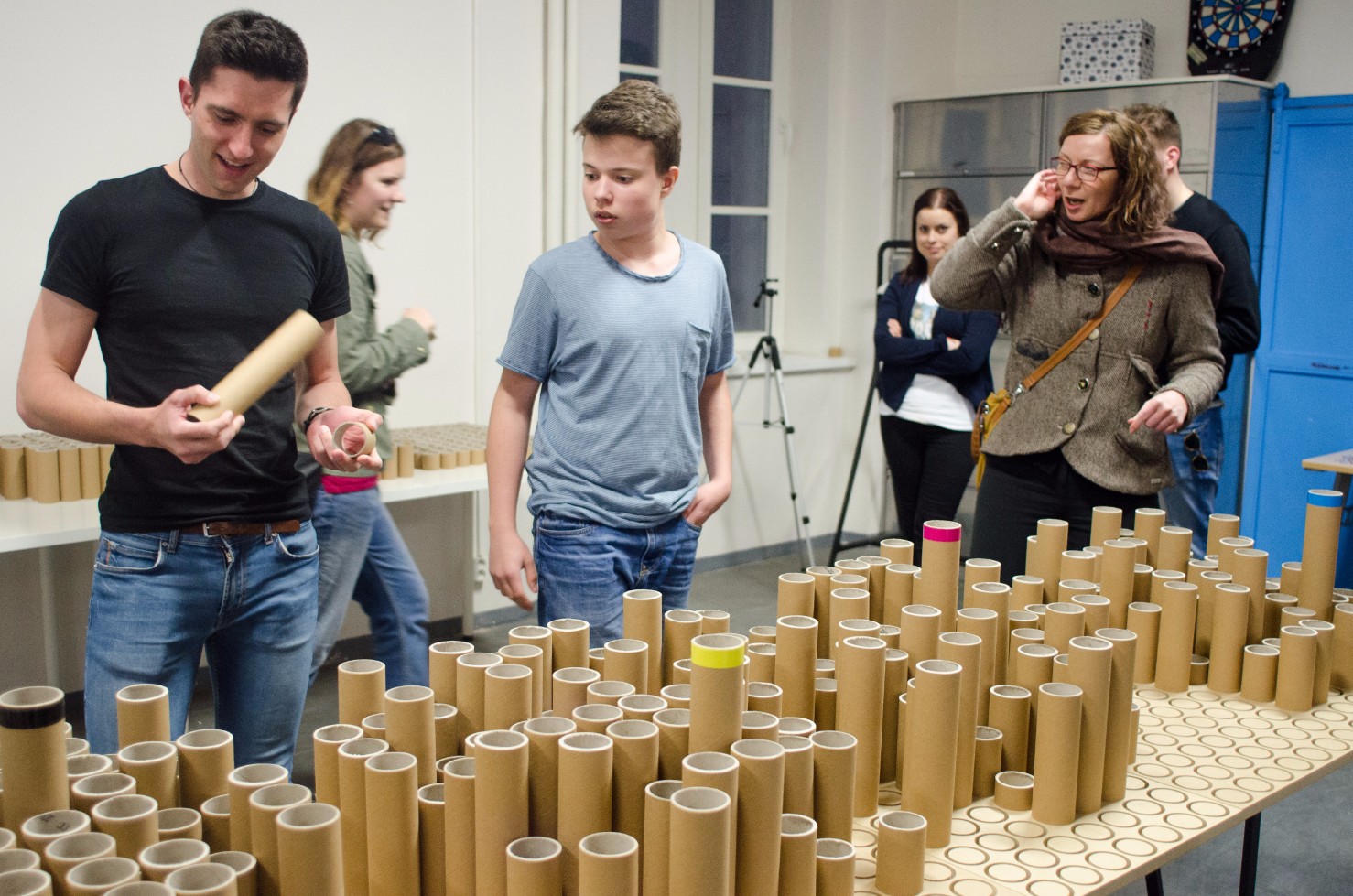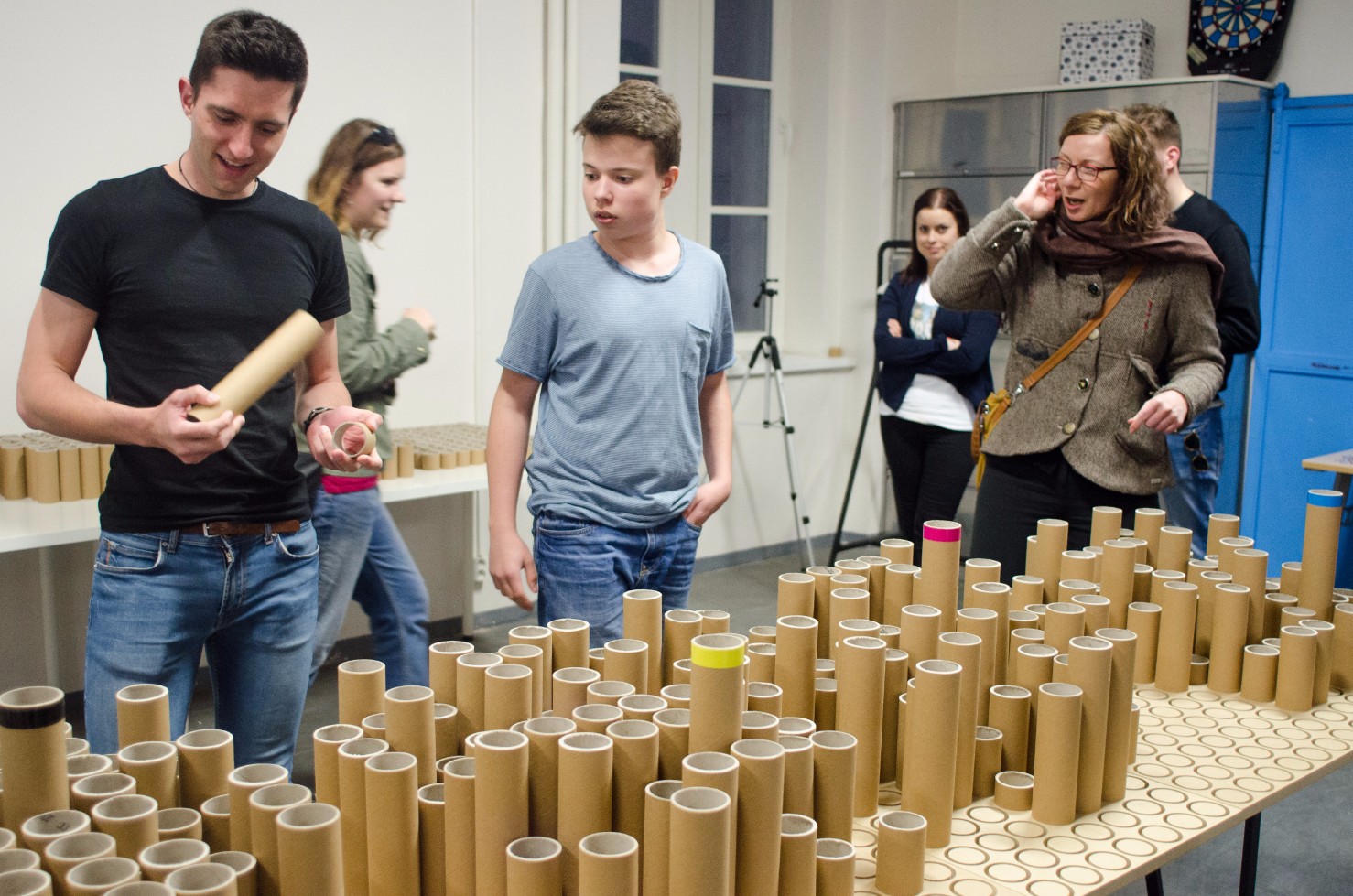 Although cities are large scale and can house thousands to millions of people, the concept always begins with the individual. Such a project must meet the needs of the public. Essential questions include: how happy are people with the local developments? How satisfactory are public spaces, real estate, and public transport? What about the costs of lifestyle choices such as eating out and entertainment?
These are the daily routine habits we often take for granted. It is crucial to take a step back and analyze our environment. By asking these questions, architects and city planners can continually enhance the day to day life of the individual through better infrastructure and better city living.
The Design Disco survey consisted of cardboard tubes physically scaled to represent current satisfaction. Exhibit visitors could read about the work of the Design Disco/ARCHIP Team and place a cardboard tube along a voting scale. The resulting survey resembled an array of skyscrapers from short to tall giving an immediate impression of what people thought about the Prague they live in.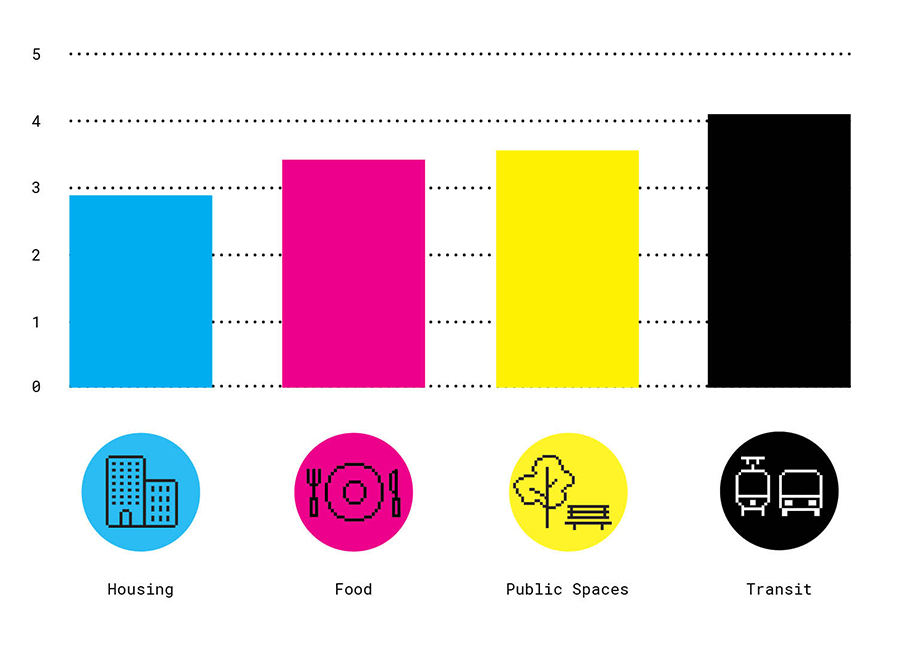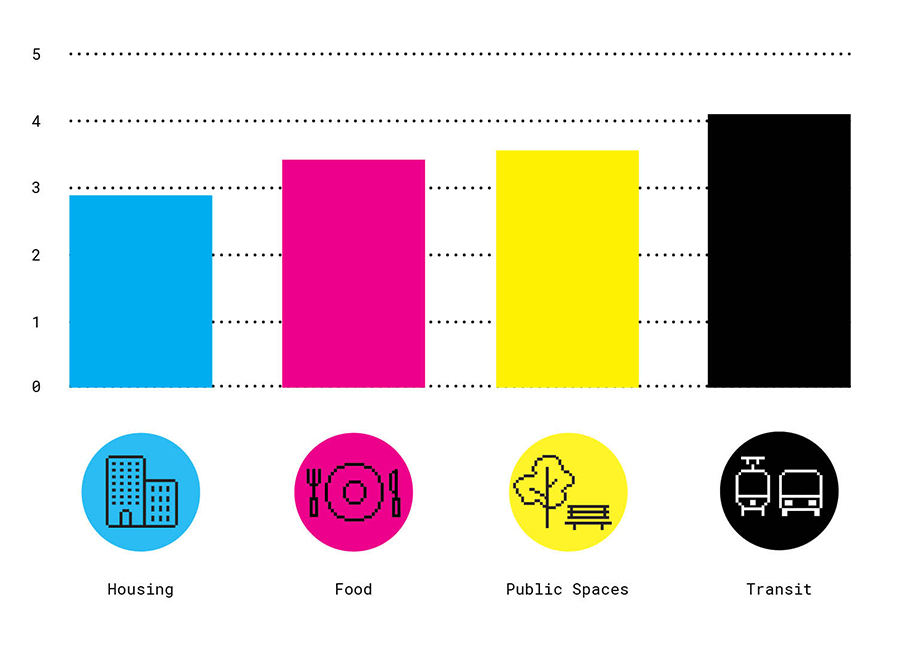 This instant feedback demonstrates that even something as intimidating as 'city survey statistics' can be represented in a simple and clear way. Everyone can participate! As the boards were filling up, interesting conversations were had amongst the visitors, including the different perceptions of the city between foreigners and locals, experts and members of the public.
Thanks to all who visited us at Máme otevřeno! We look forward to more installations and more discussions about this city we love and call home.