#DesignDiscoveries: Farewell 2019
7 January 2020
Text by Daniel Dvořák
Highlights of some of the top news coming out of the design world for your reading pleasure. It's not for coverage of elitist events, ambitious concepts or academic navel-gazing, but rather a way to see how design intersects with everyday life and impacts every aspect of how we live and interact with the world around us. 
Top designers were recognized at the Dezeen Awards
Dezeen is a flourishing architecture, interiors and design magazine, written to be enjoyed by the general public. Towards the end of the year, they announced the winners to their highly anticipated second annual Dezeen Awards. These awards work to identify "the world's best architecture, interiors and design, as well as the studios and the individual architects and designers producing the most outstanding work."
The awards had 36 categories, 12 categories in each of the three sectors of architecture, interiors and design. They were judged by 75 premier international architects, designers, journalists, curators and other leading industry figures from all over the globe. The awards longlisted projects from 53 different countries and all together received 3,500 submissions. 
To see the full list of winners check here.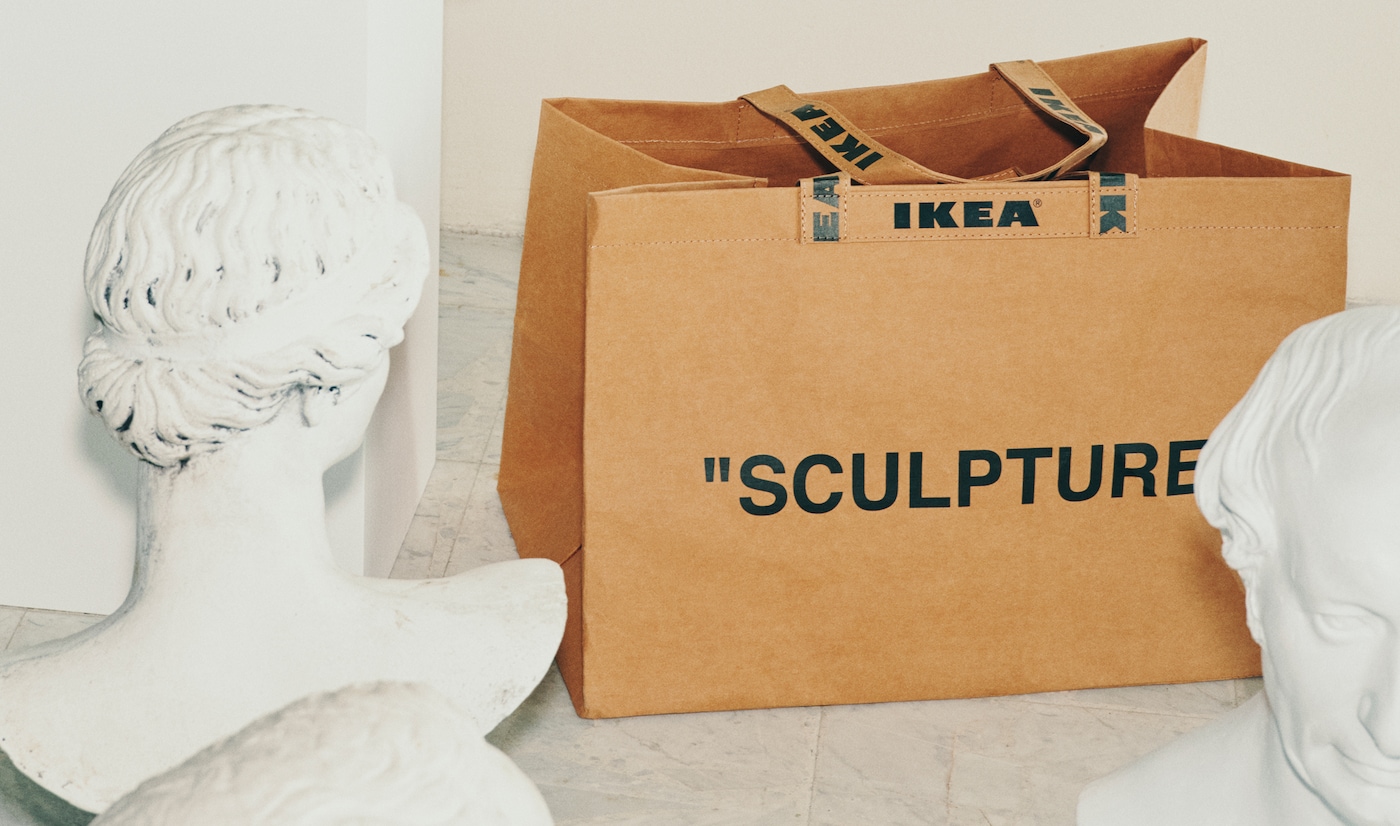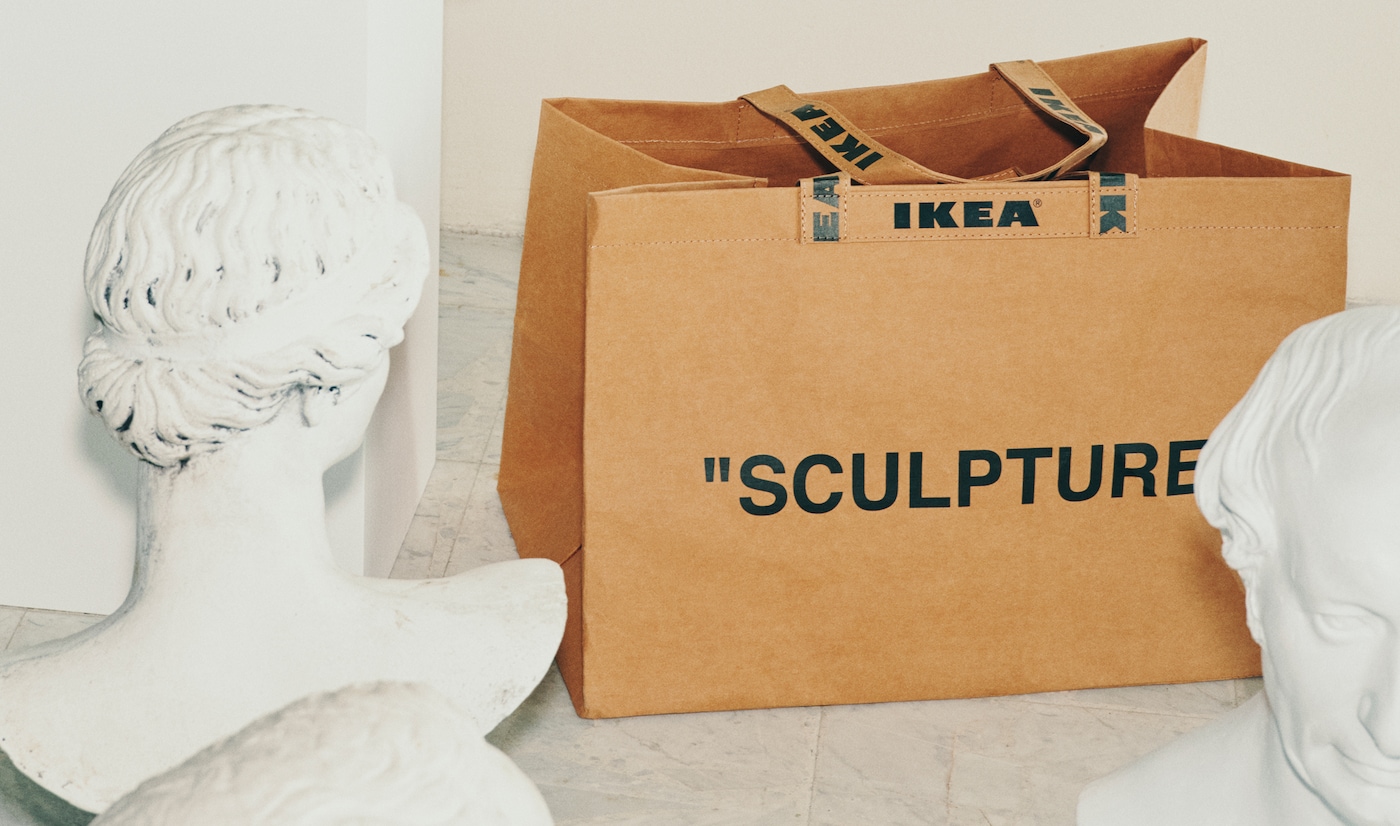 Virgil Abloh created all the hypes
Virgil Abloh is a designer credited with shaping streetwear fashion as we know it. He is most famously known for founding the streetwear fashion label "Off-White" in 2013 and for being the artistic director of Louis Vuitton's men's wear collection since March 2018. 
Markerad is a collection resulting from the  2 year partnership between the fashion mogul and Swedish furniture giant IKEA. The collection was released on November 1st in IKEA stores worldwide and included a table, chair, daybed, toolbox, clock, and rug. Throughout the collection, Abloh explored questions such as 'what makes a first home' and 'what kind of designs satisfy the practical needs and emotional aspirations that are necessary when looking to make a statement in your home.'
The collection is now officially all sold out, but if you desperately need to get one of the pieces, you might be able to find it online for a multiple of the original price. 
To see IKEA's official announcement and the full collection, check here.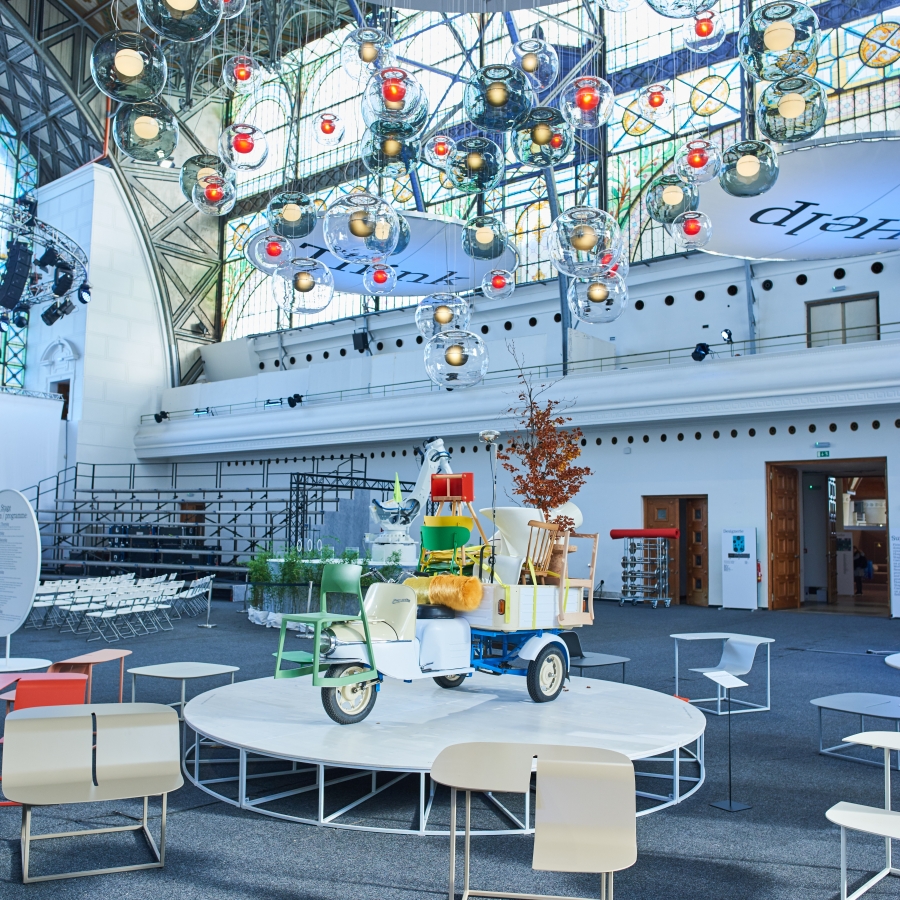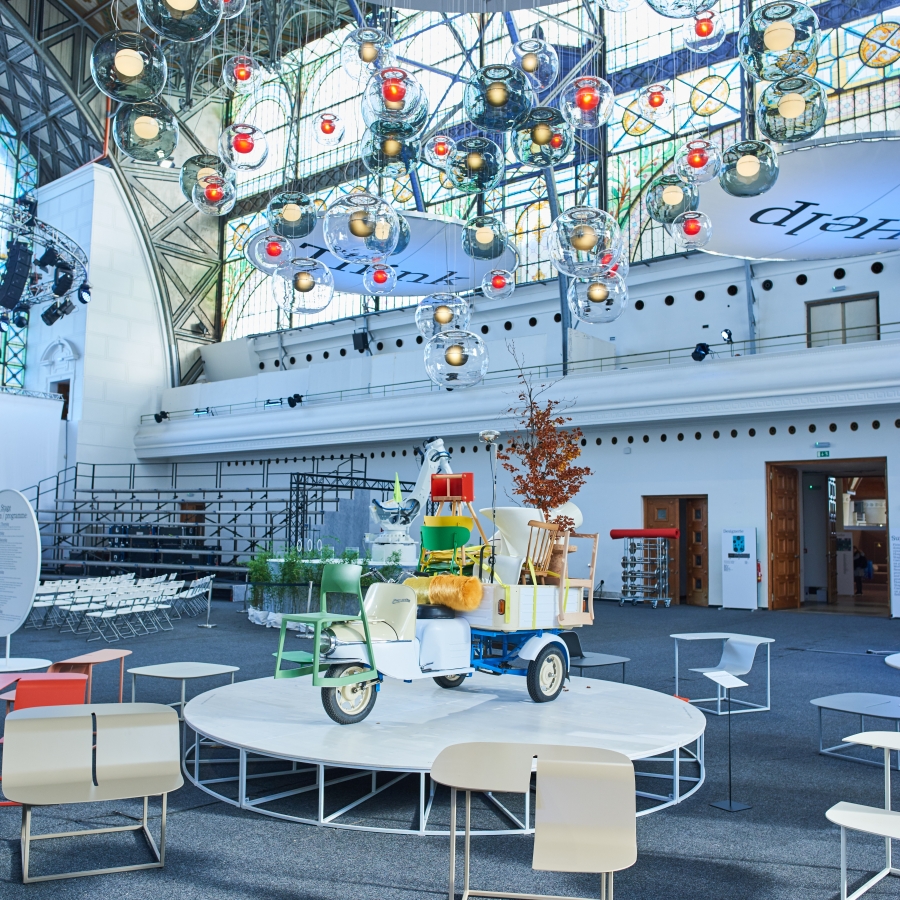 Czech Republic's largest design festival explored what's coming in the future
Designblok, also known as Prague International Design Festival, is an annual event showcasing the most prominent design and fashion projects and figures. The majority of the event takes place in the Industrial Palace in Výstaviště Praha Holešovice, with some galleries, pop-up shops, and showrooms in Prague also participating. This year's theme was "Ahoj, future", and many designers truly delivered groundbreaking ideas, concepts, and products. 
The main event was split into three parts: the Openstudio, which was a place for independent designers and brands to present their work from anywhere on the spectrum of contemporary design; the Superstudio, which showcased national and global companies working within the world of design; and the Central Hall, which served as a buffer between the two aforementioned studios, and also served as the stage for a runway showcasing a variety of progressive fashion collections.
The festival also held its own diploma competition for the fields of product and fashion design titled "Designblok Diploma Selection". Which received entries from various studios and universities all over Europe. Check out the full list of finalists here.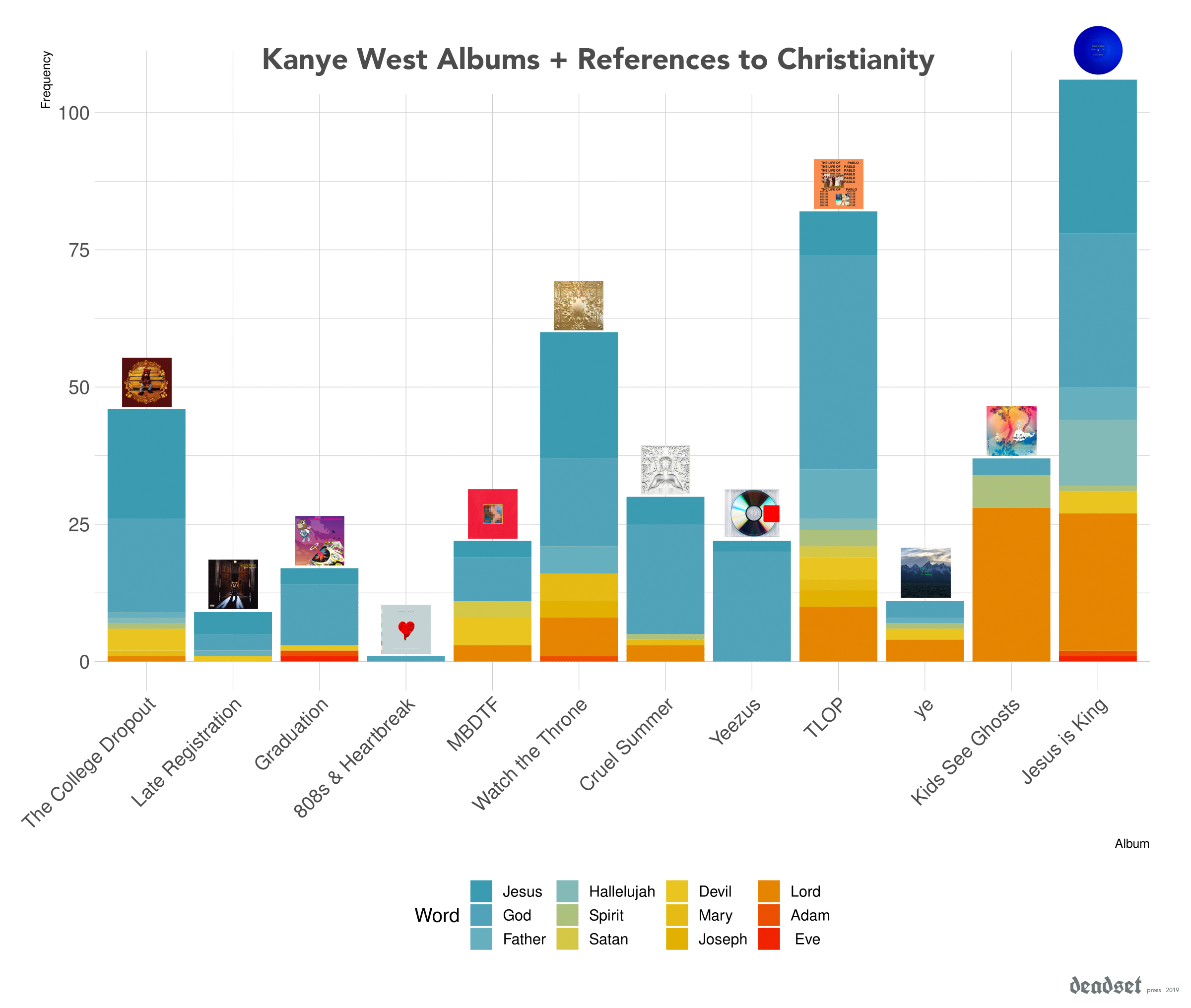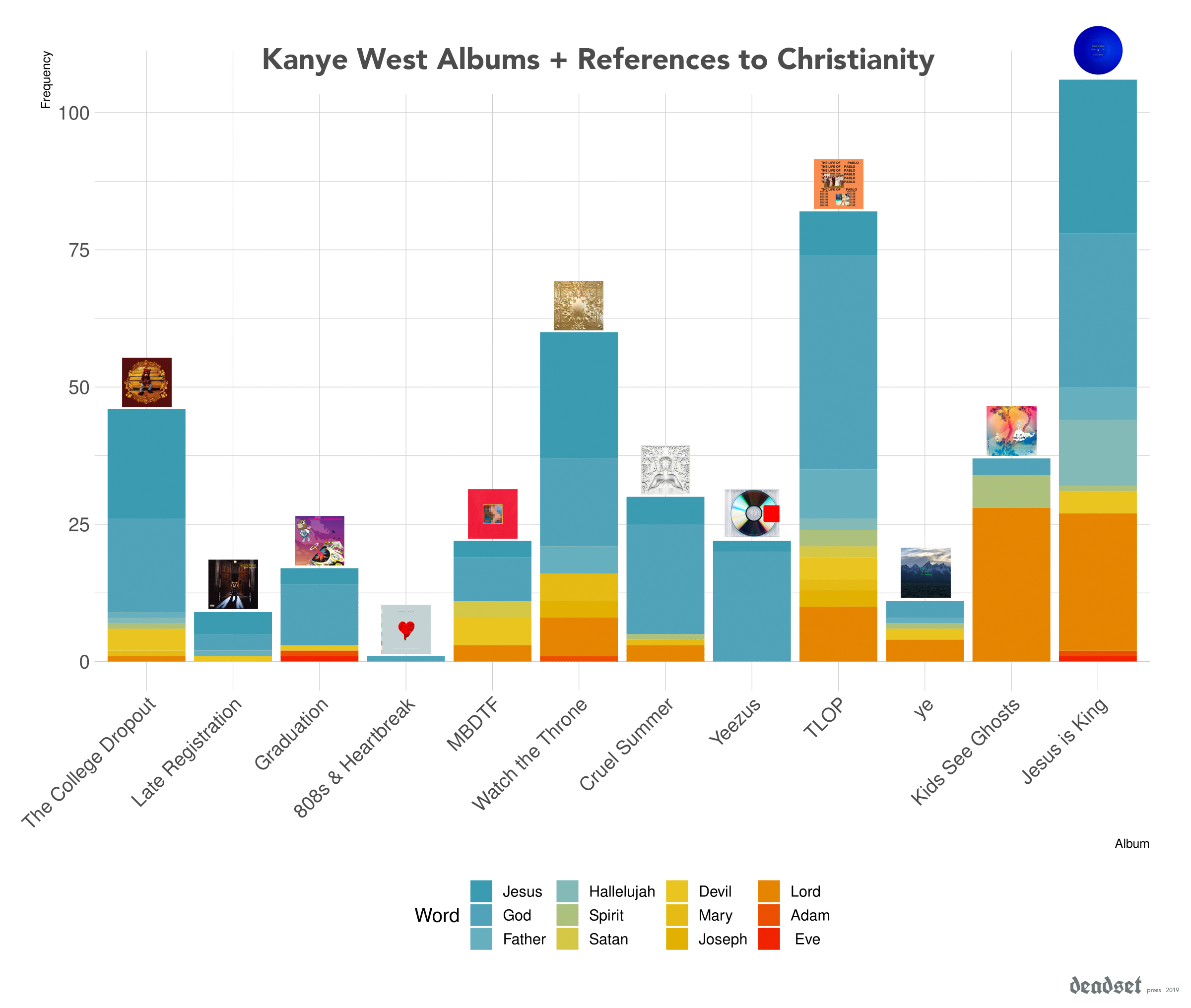 A new age media outlet was born: Deadset
Within the age of Ariana Grande's "Arianators", Taylor Swift's "Swifties" and BTS's "A.R.M.Y.", a new media outlet has presented itself to satiate the hunger of many for pop culture (over)analysis.
"Here at Deadset, we promise to think about pop culture from around the world to an unnecessary depth. We will make connections where none were even imagined before. We will discuss all the things we believe are deadset worth your time to think about."
Even though the outlet is newly-established, it has already produced articles stirring controversies, which often span across a variety of platforms; it's cutting-edge ideas urge fans to look closer at many of their favorite artists, and even though it hasn't yet gained mainstream popularity, it's well on its way, with articles even tweeted by Kim Kardashian.
Deadset's appeal stems from its non-conformity to traditional pop culture magazine guidelines. Deadset is not afraid to put forward original ideas, often producing articles that are an amalgamation of novel lyrical descriptions, unprecedented data analysis, and informed personal conjecture. The topics of its articles are cutting edge, such as a numerical analysis of Kanye West's spirituality through his discography, an article analyzing Billie Eilish's remarkable appeal amongst Millennials, and an article taking us on a journey told in Kendrick Lamar's "The Art of Peer Pressure". 
At Design Disco we are drawn to Deadset's appealing use of graphs and images to tell unique narratives from pop culture and are waiting for Entertainment Weekly to catch up.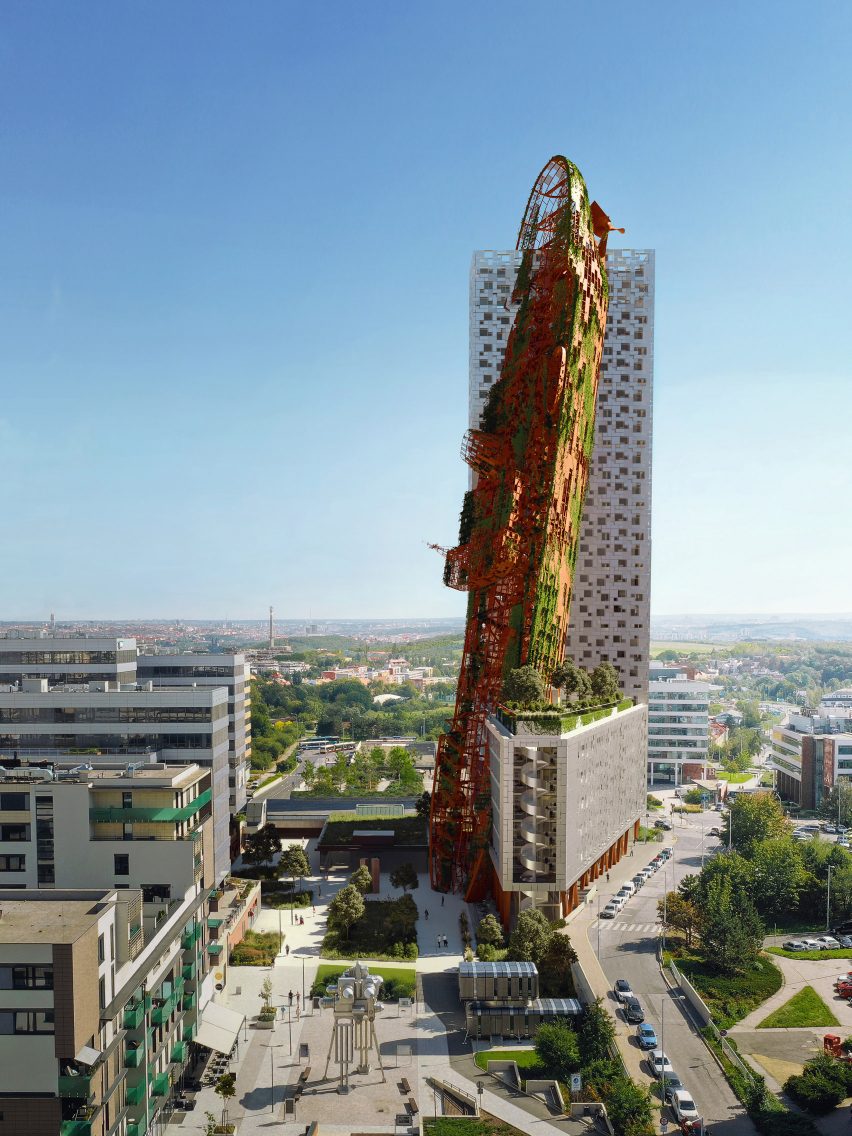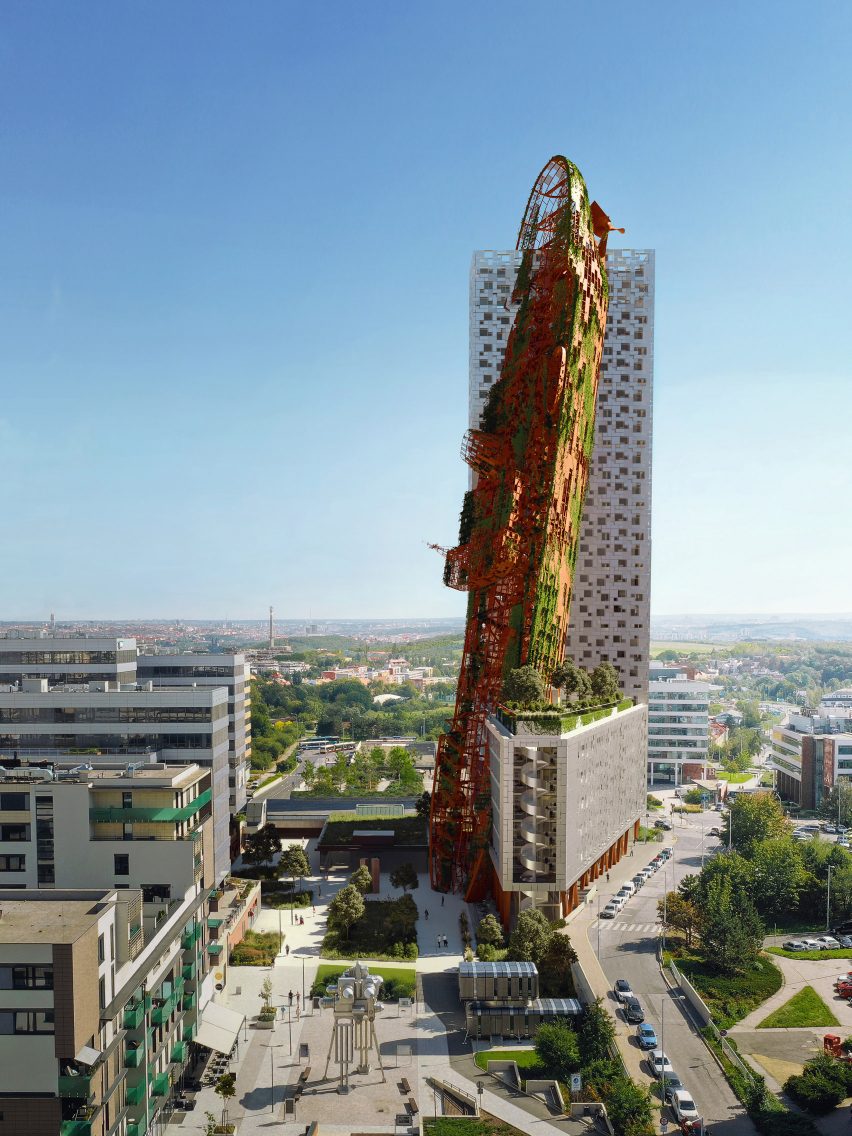 A dystopian Shipwreck Tower set to be built in Prague left people confused
David Černý is a Czech sculptor well known for being a highly controversial figure in the Prague art scene. Most recently, he has teamed up with fellow Czech architecture studio Black n' Arch to design a political project for developer Trigema on the outskirts of Prague. 
The concept is simple. The group wants to build Prague's tallest building, to stand at 135 metres. Cerny wants to completely envelop said building with a giant red ship crashing in from the sky. It is based on an interpretation of a dystopian future in which massive floods, caused by unparalleled storms and rising sea levels, have forced civilization to build and live on massive ships. One of these ships has then crashed and become embedded in this building. 
This building is set to start its 3 year construction in 2021. It is planned to contain a mix of housing and office spaces and is one of an increasing number of architectural projects focusing on bringing awareness and embodying the impending threats of climate change. However, it has not been without controversy, many locals have called it "ugly", "a monster" or "a joke".
If you want to learn more about the project, check out this interview with the developers of the project.