Summer Camp
Inspiring students to look through the lens of design.
Design Disco's Summer Camp is an intensive 11-day program that immerses high school students in the world of design. The program focuses on 3 core values and accompanying skill sets: creative-confidence, teamwork, and sustainability. Students are exposed to drawing, modeling and representation techniques associated with architectural design as well as alternative design perspectives – urban planning, graphic design, and industrial design. Scroll down for more info!
Program dates: 1–11 August 2019
Application deadline: 3 May 2019
Early Bird Discount: First 10 students who apply will receive 30% off!
Why Design Disco Summer Camp?
1. Based in historic Prague
2. Collaborate with architects and designers
3. 1-on-1 mentorship
4. Expand skills and network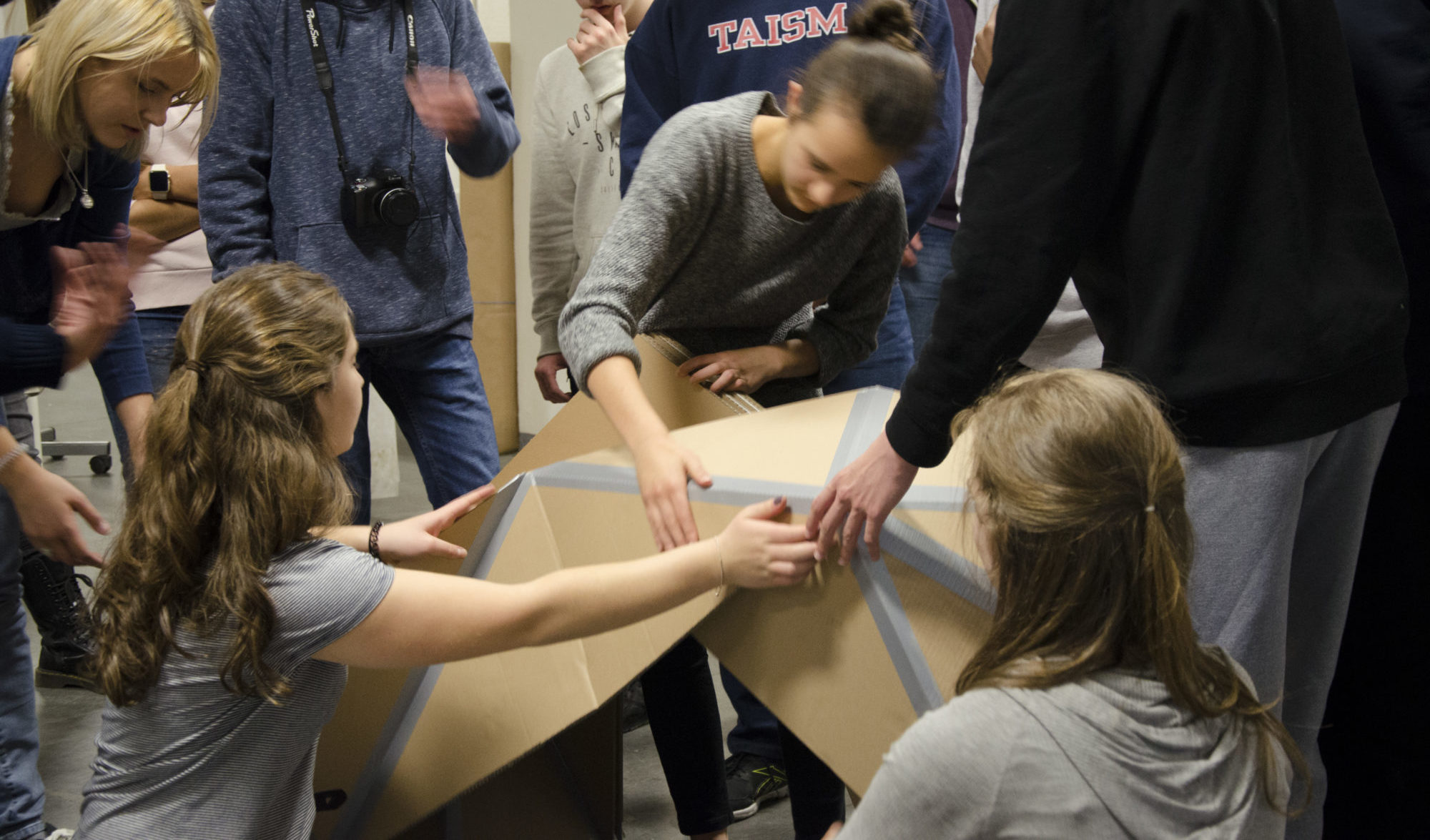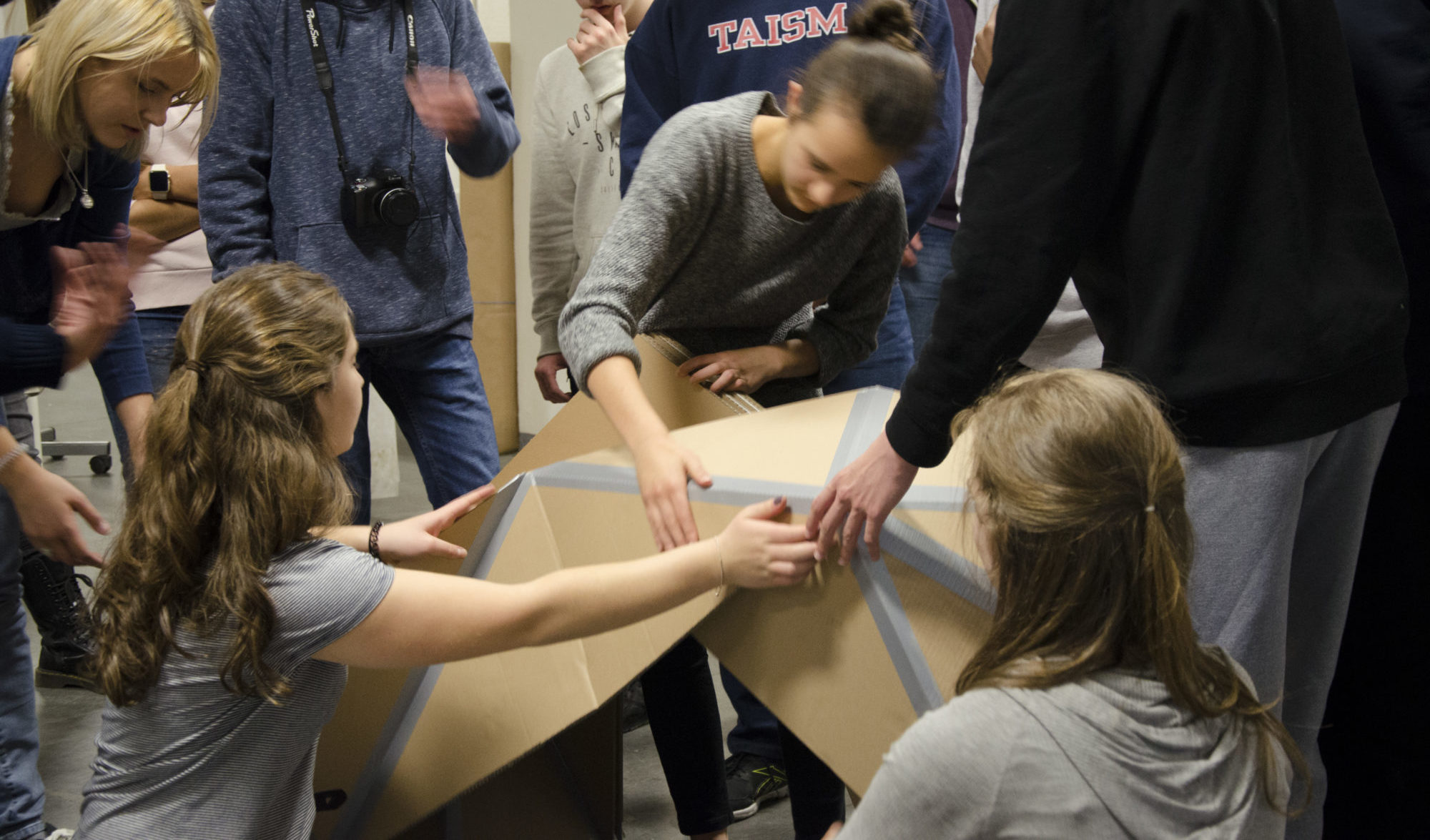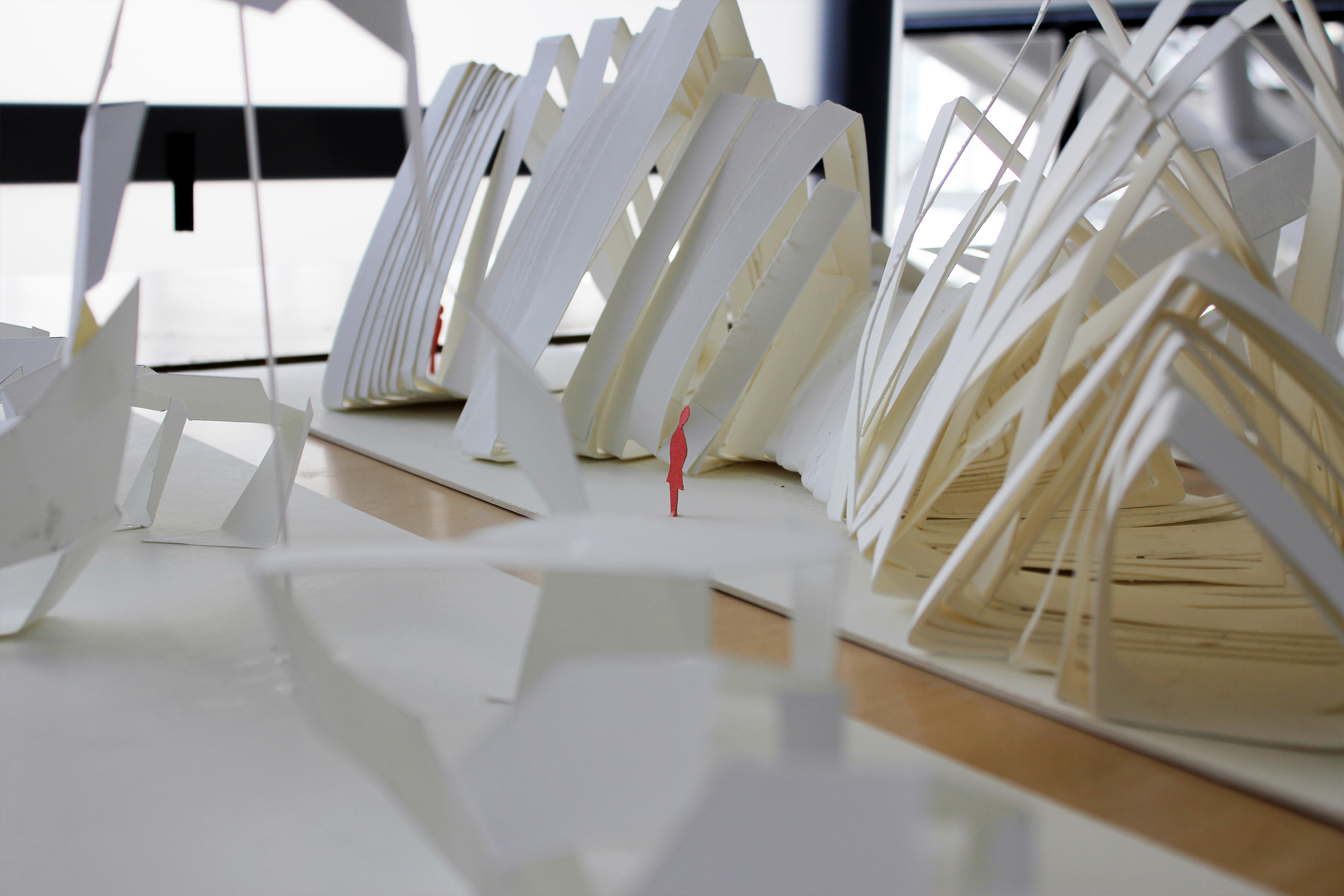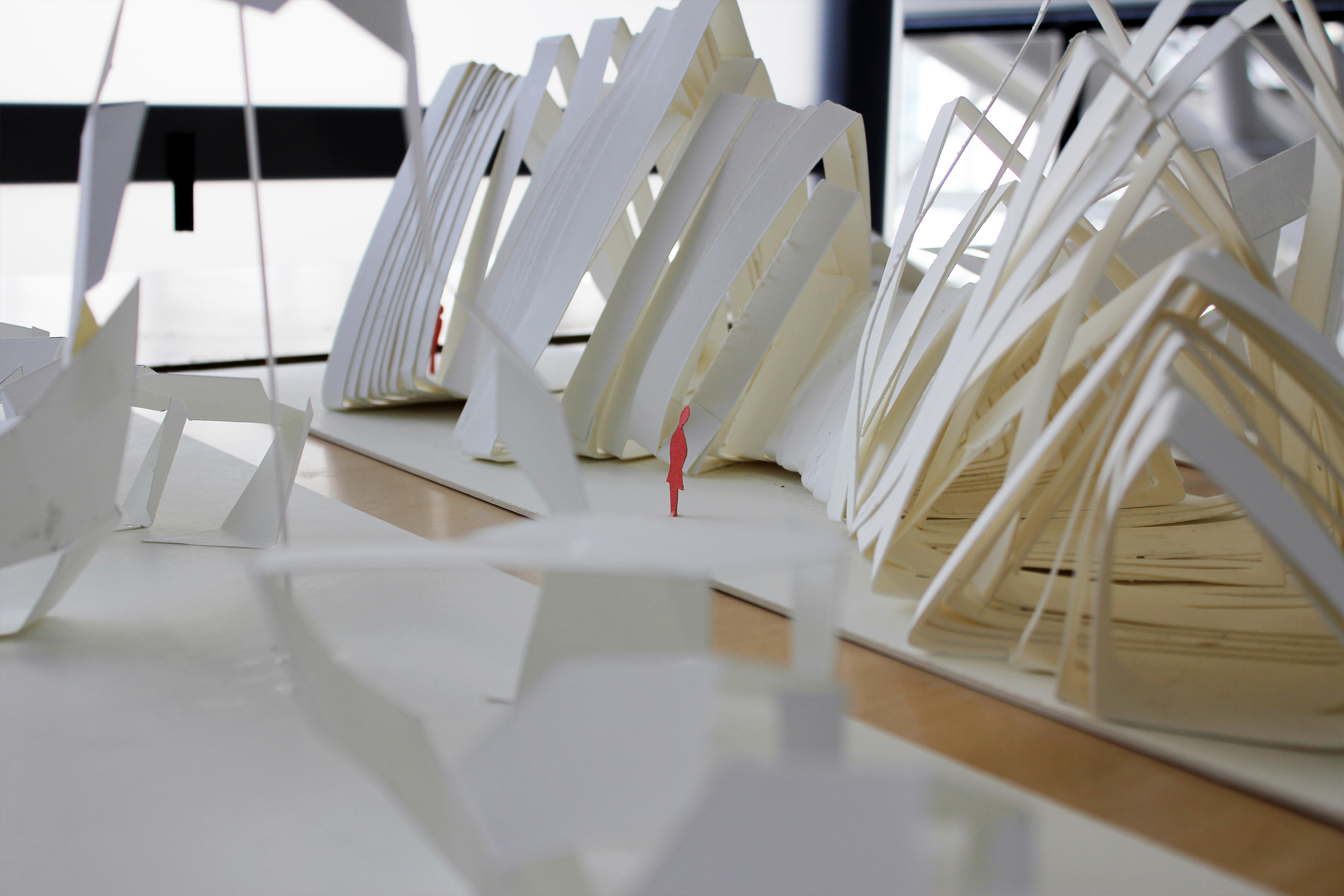 A camp with a purpose
Our Summer Camp focuses on three core values and accompanying skill sets, which are valuable in all situations: creative-confidence, teamwork, and sustainability. Through our work with local communities and organizations, the program is structured around dynamic group projects, tackling real issues and needs, with hands-on design/build projects. Through team and instructor-lead project planning, students will gain the capacity to break down large, challenging problems into small achievable tasks. Students will learn new skills for collaborating in teams which empower everyone in the process, building capacities for trust, self-assessment and responsibility. The final product will have an immediate purpose, not to be simply discarded into the trash. We emphasise that even little parts can become part of a bigger piece – nothing is wasted or unnecessary.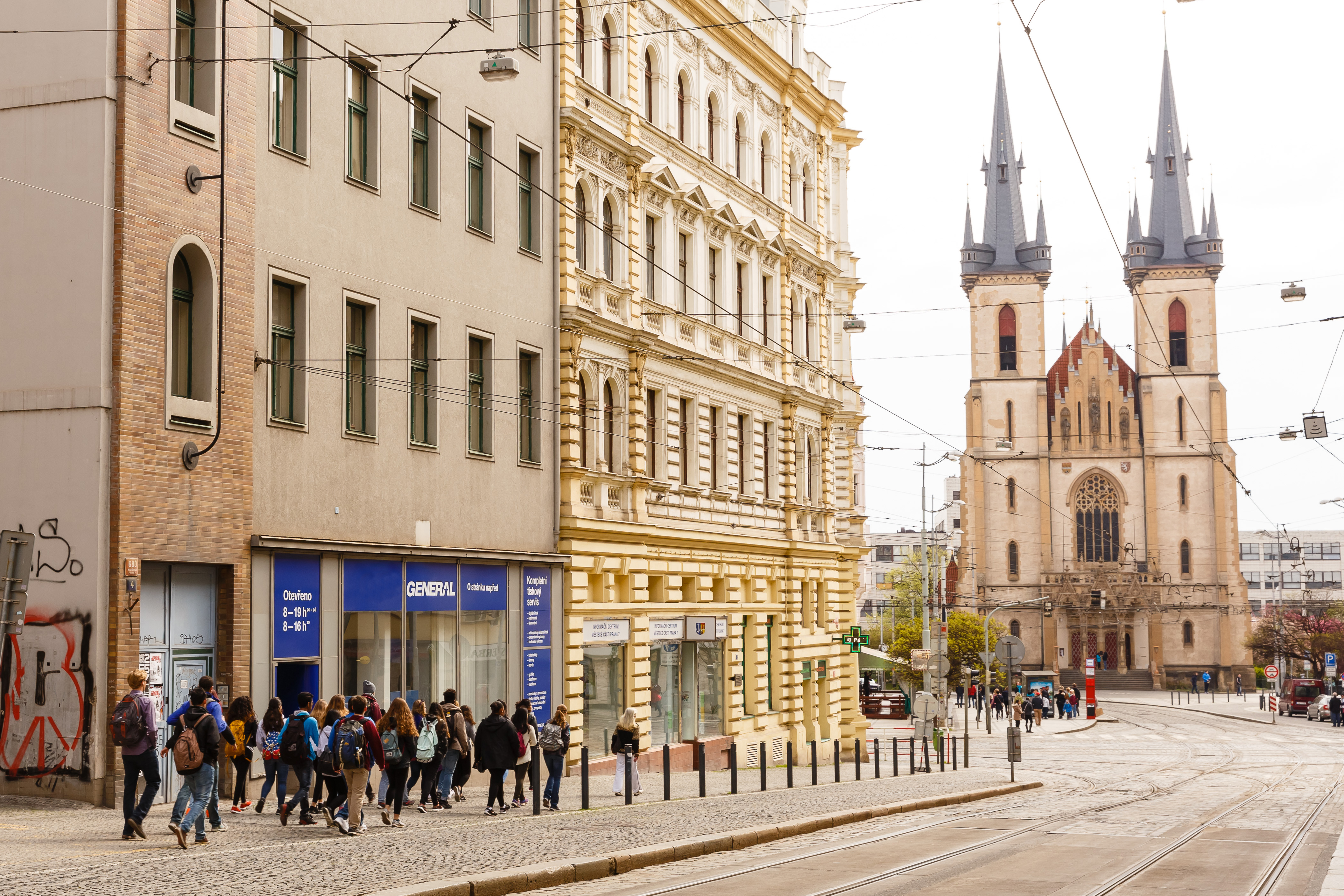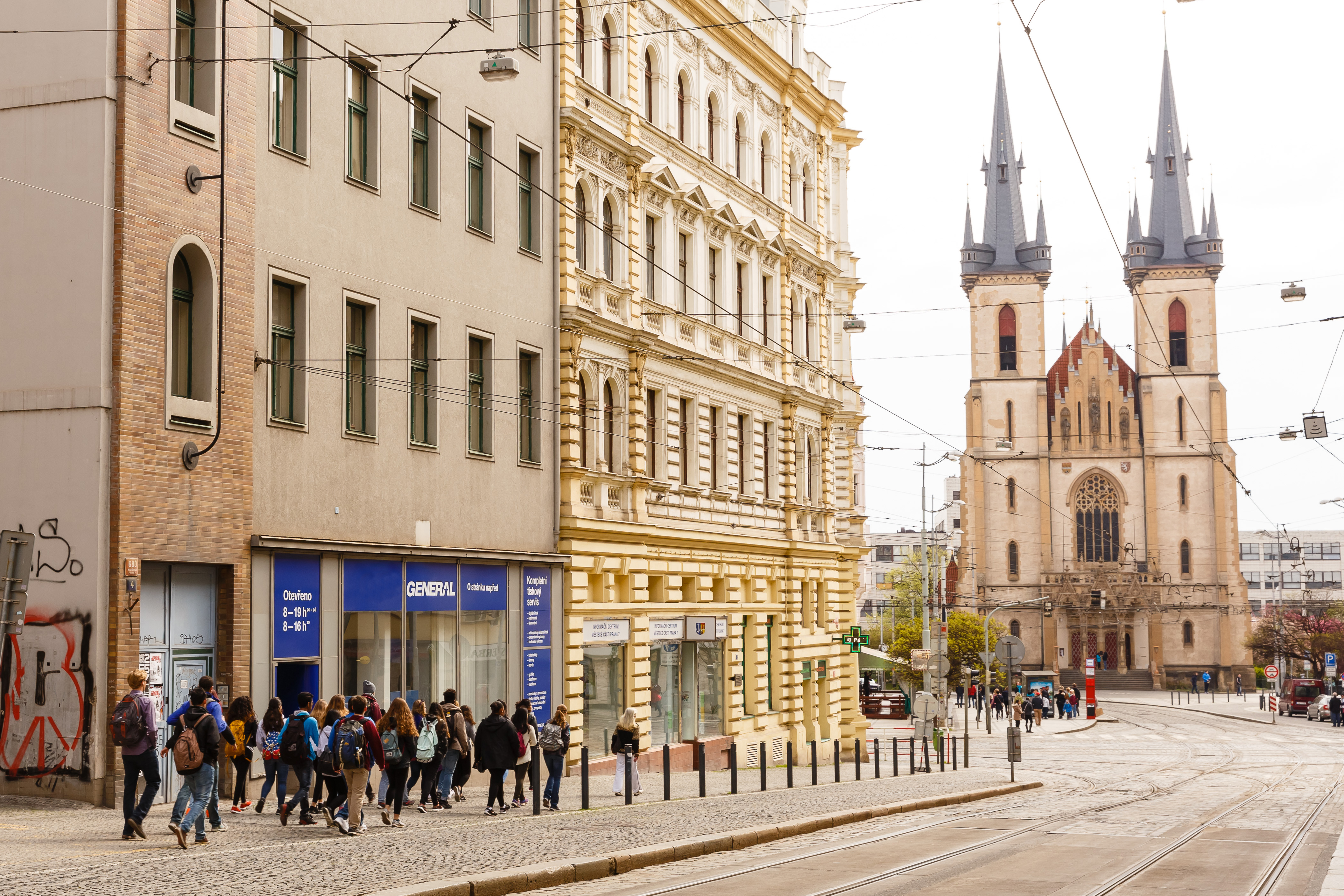 Based in historic Prague
Located in the heart of Europe, Prague is a living architecture textbook. The city is renowned for its buildings from nearly every period of history, combining deep heritage with a rapidly transforming urban outlook. A city where you can take many inspirations from!
Collaborate with architects and designers
Students will have the opportunity to meet and work with international architects and designers to hear about their experiences and exchange ideas. With site visitations and excursions to design firms, students will get a peek of what it really is like to work as a professional in the realm of design.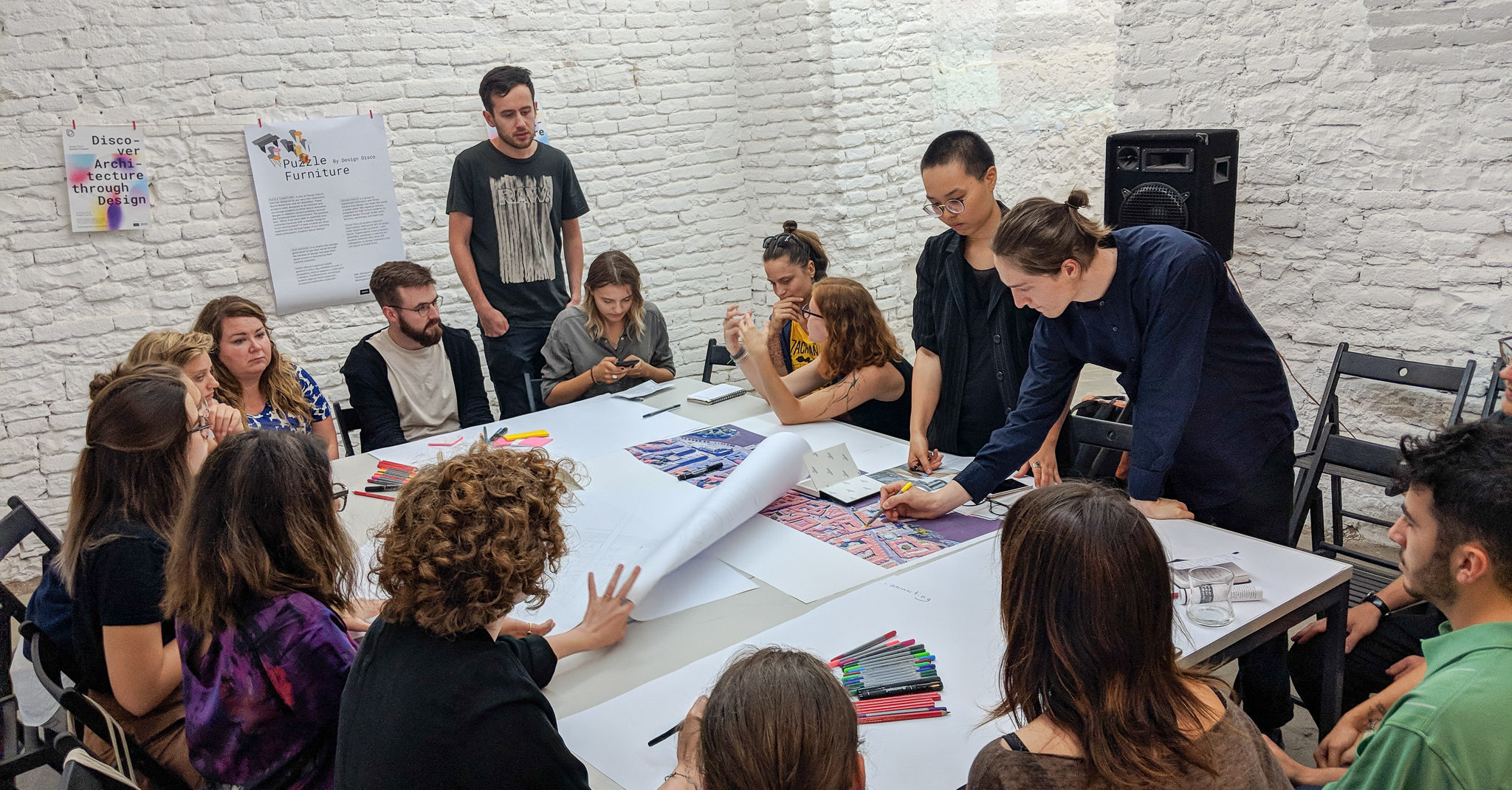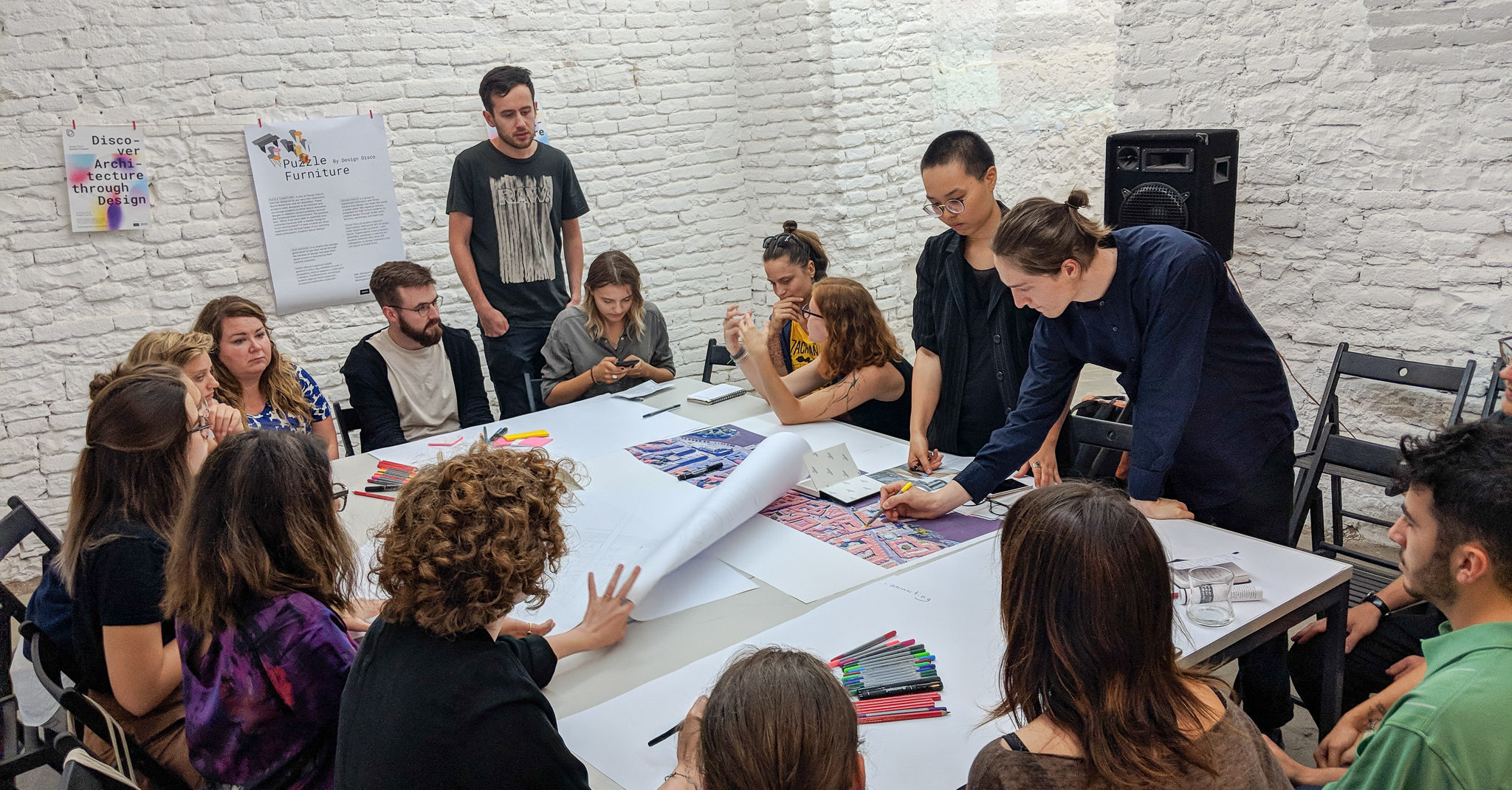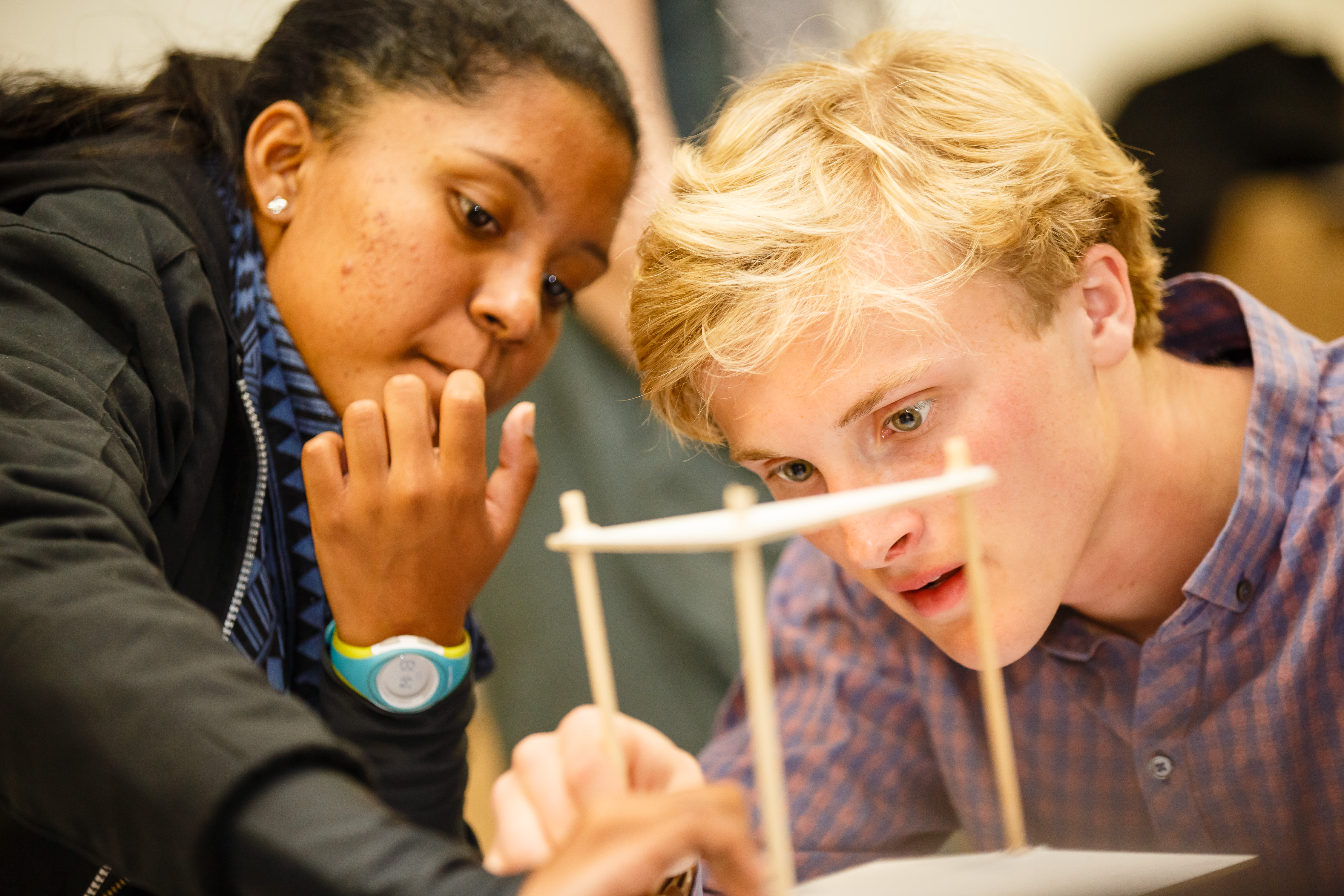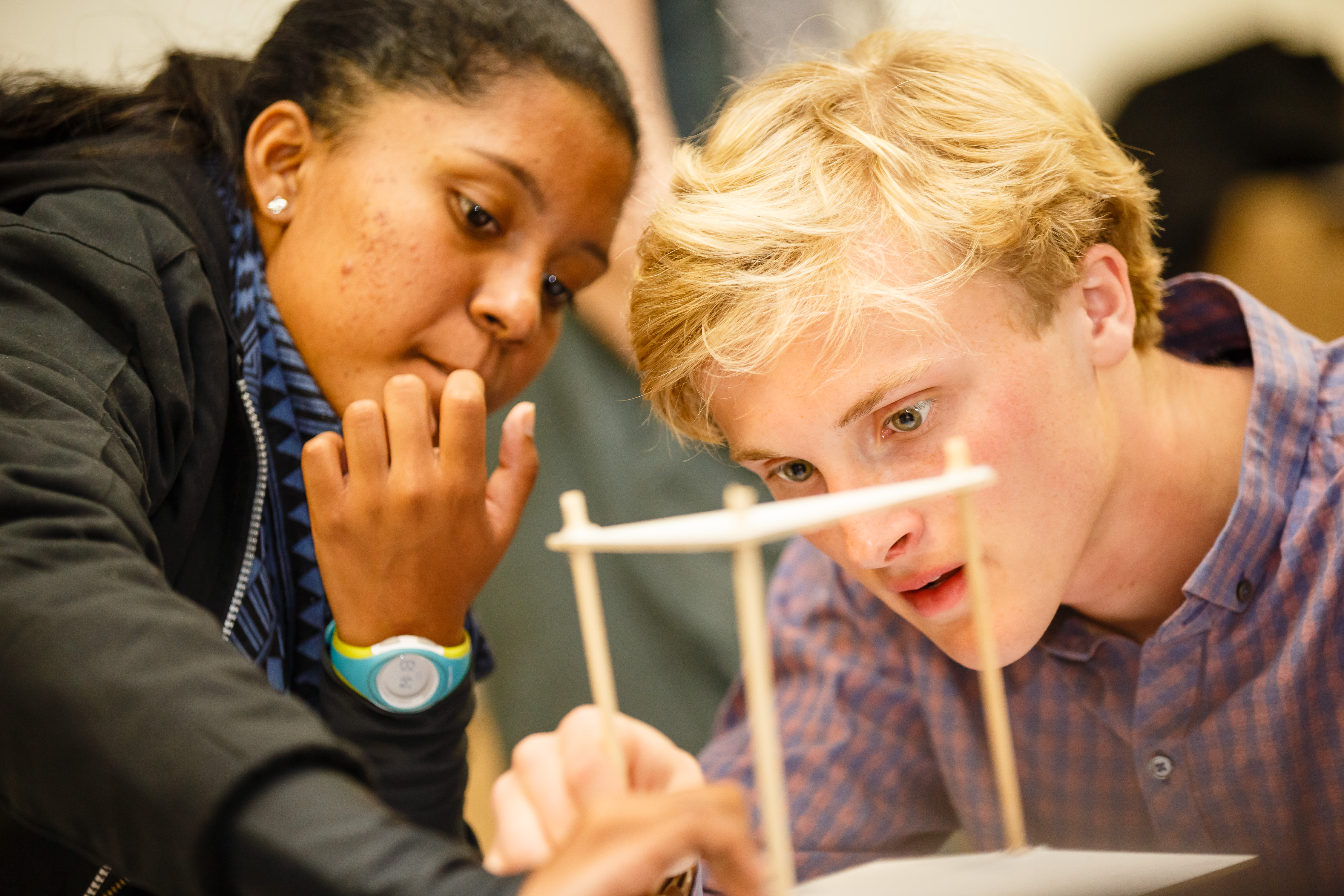 1-on-1 mentorship
Our instructors are passionate university students and graduates in the field of architecture and design, who know how to connect with students. We know what it's like not to know where your career will lead (this is one of the reasons why Design Disco was created). Students who are interested in pursuing architecture or design can be assured that our instructors will provide the best personal approach.
Expand skills and network
It's no use to develop your ideas without knowing how to communicate them. This is a vital part of the design process. Our workshops will develop skills including drawing, modeling, and representation techniques. These techniques are all vital to fields such as urban planning, graphic and industrial design.
Of course, there will be plenty of time to hang out and have fun too! Our camp is a great opportunity to meet other students who share common interests from all over the world. You might even get to say I met "_____" before they were famous!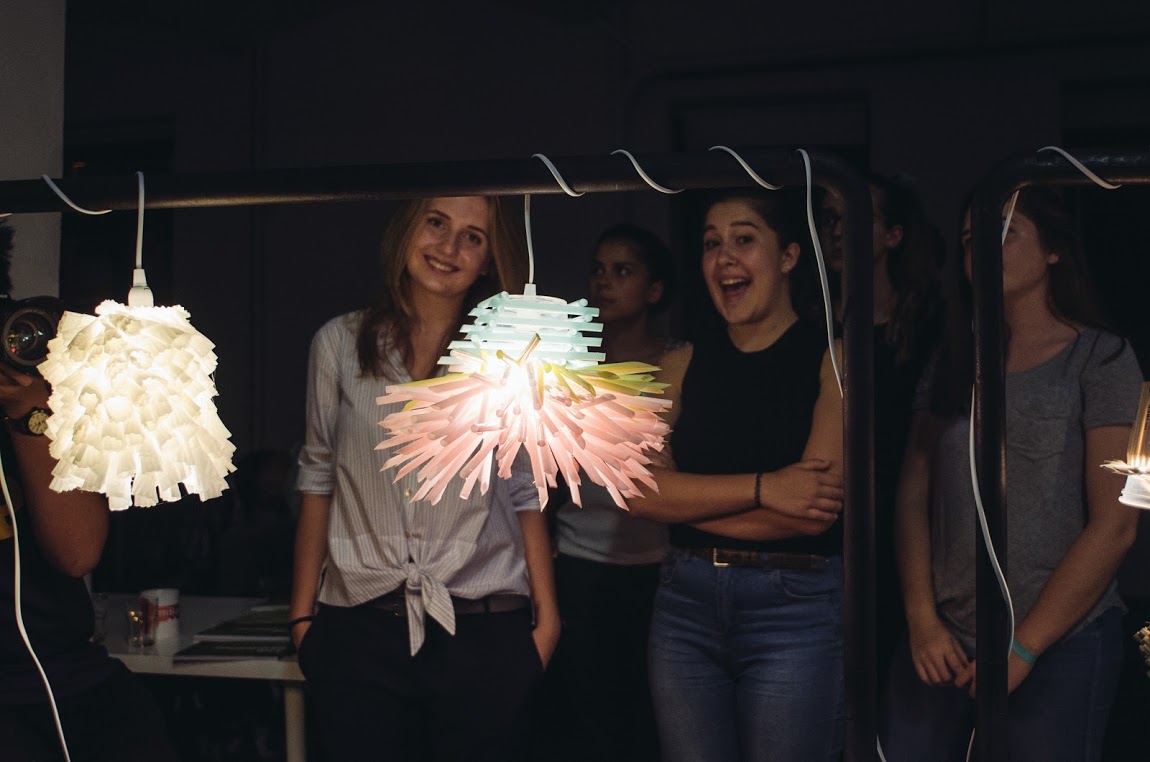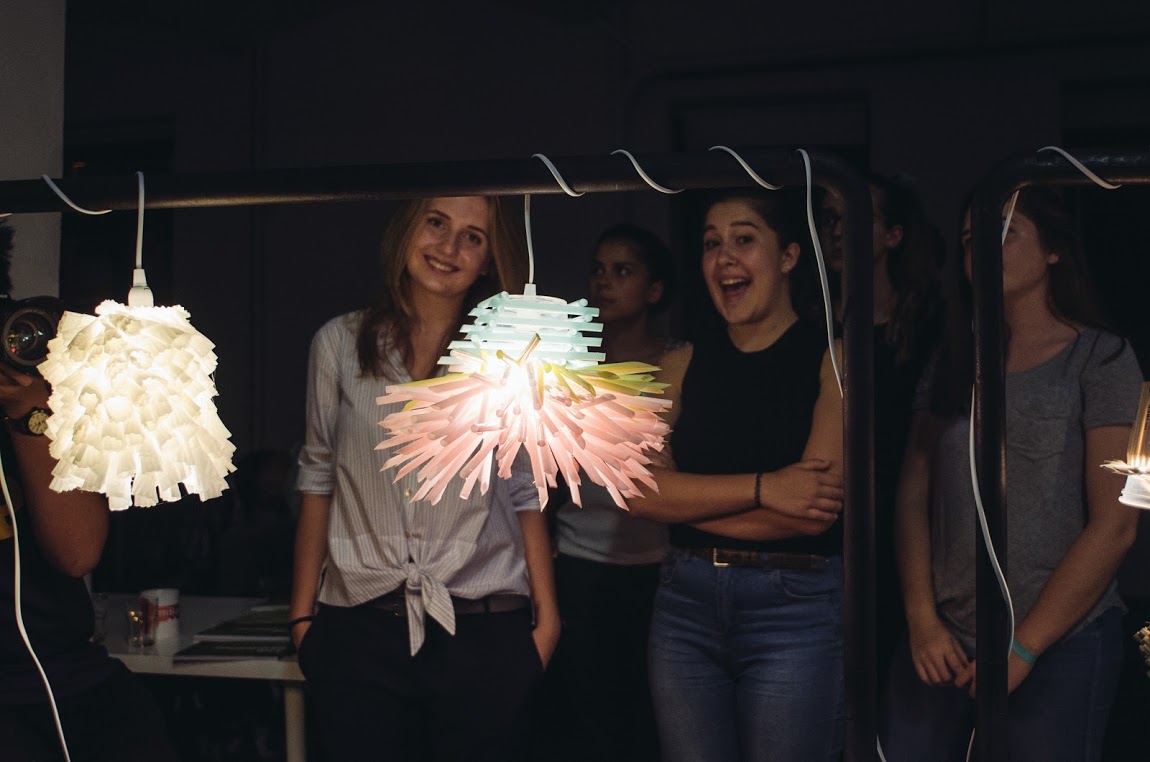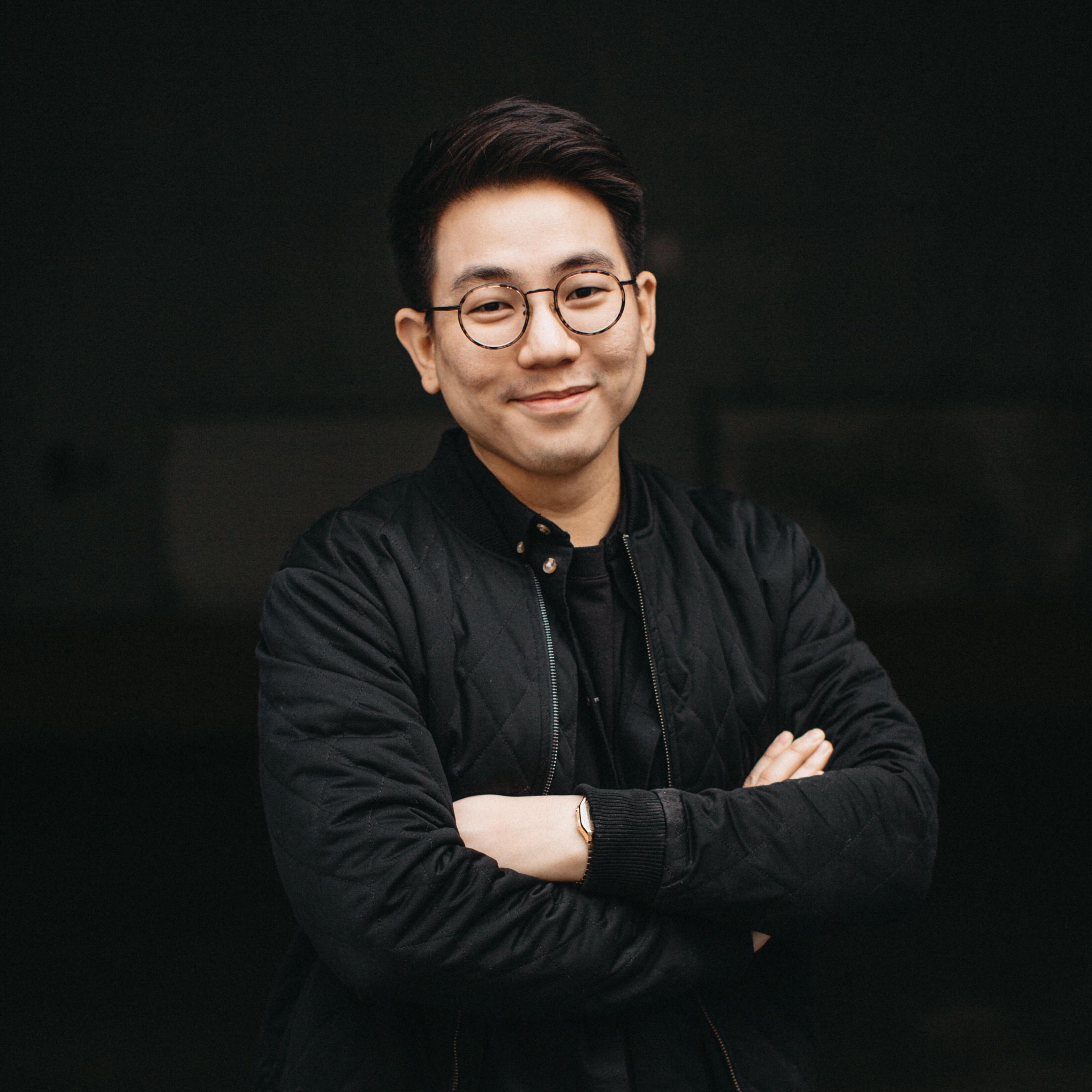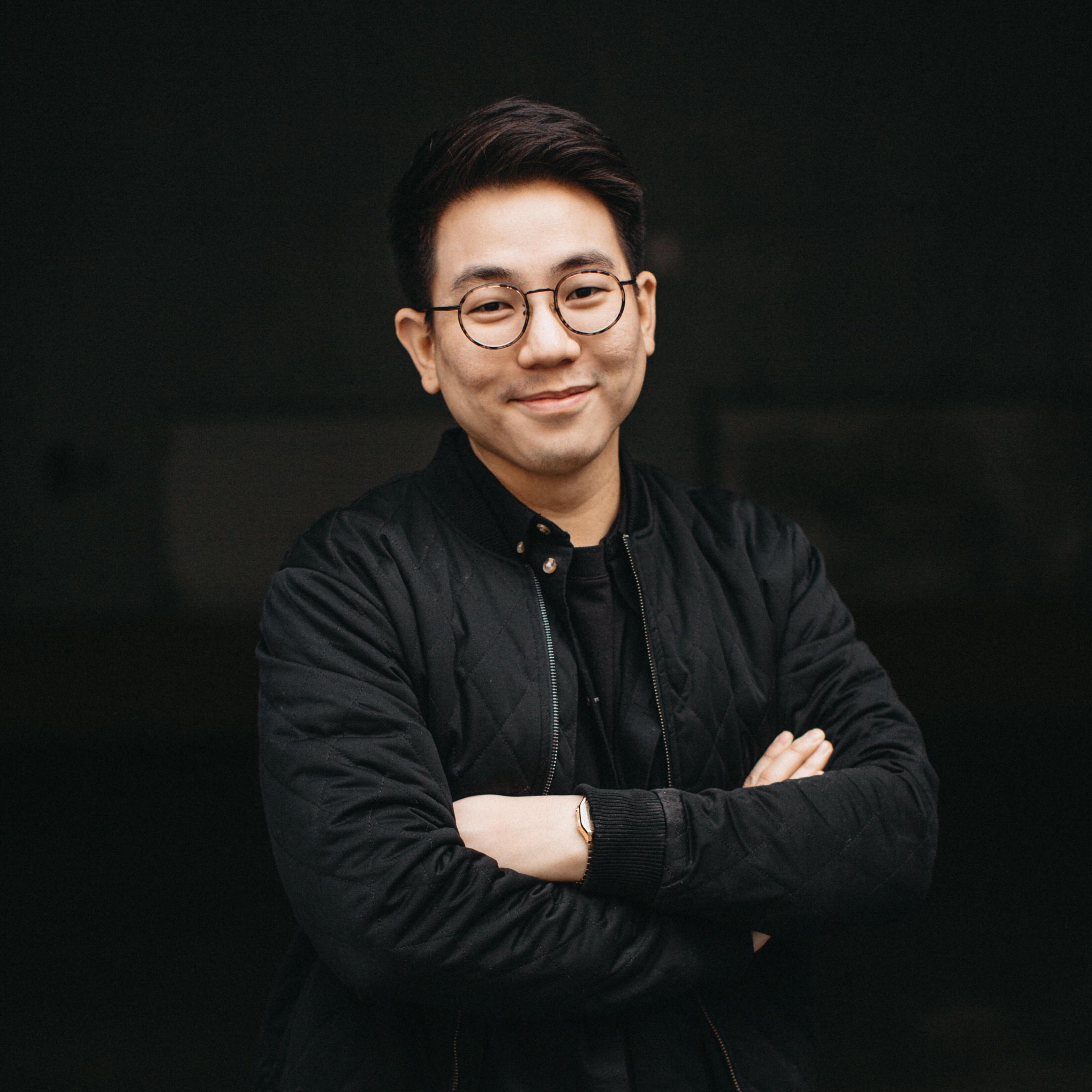 Founder and CEO of Design Disco, Jason is a design educator and an avid Instagrammer. His obsession for design began when he went to the summer program at the Harvard Graduate School of Design as a teenager, where he later returned to teach. Jason studied at Virginia Tech School of Architecture + Design and the Architectural Institute in Prague and now leads the design program at Riverside School in Prague.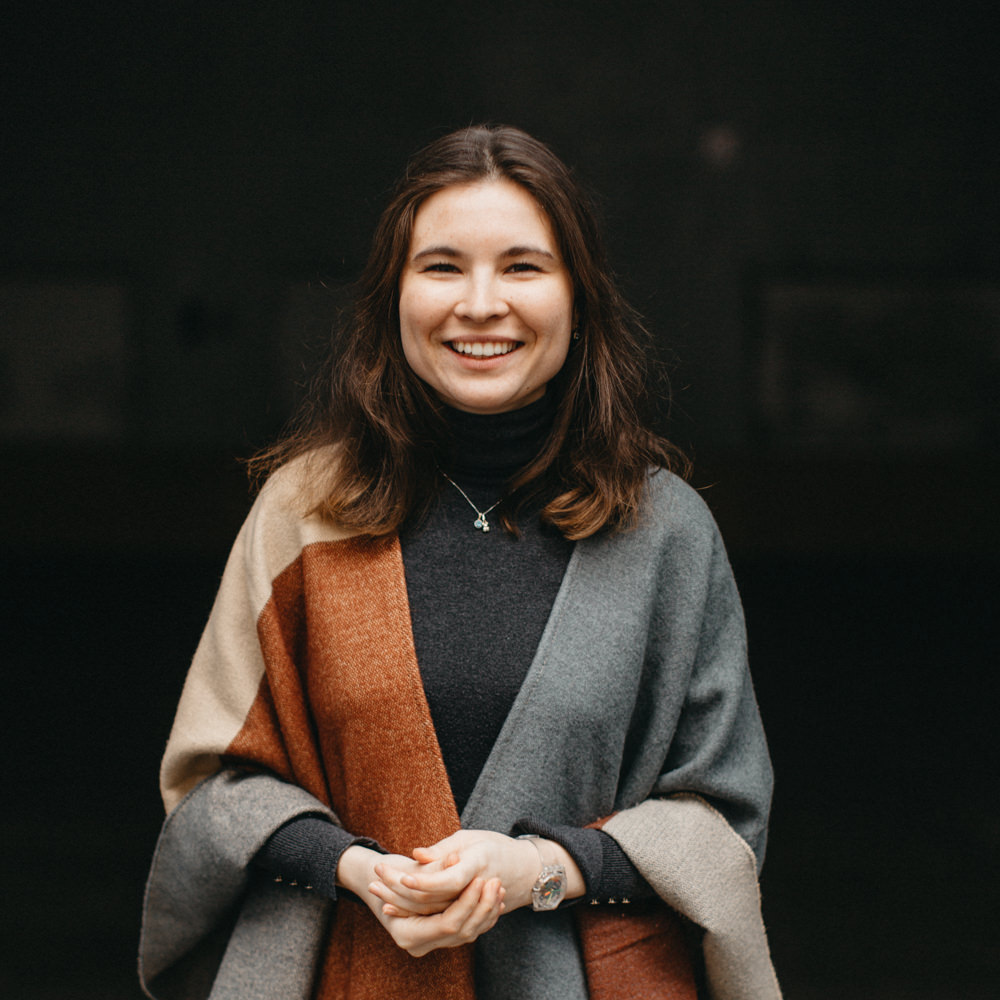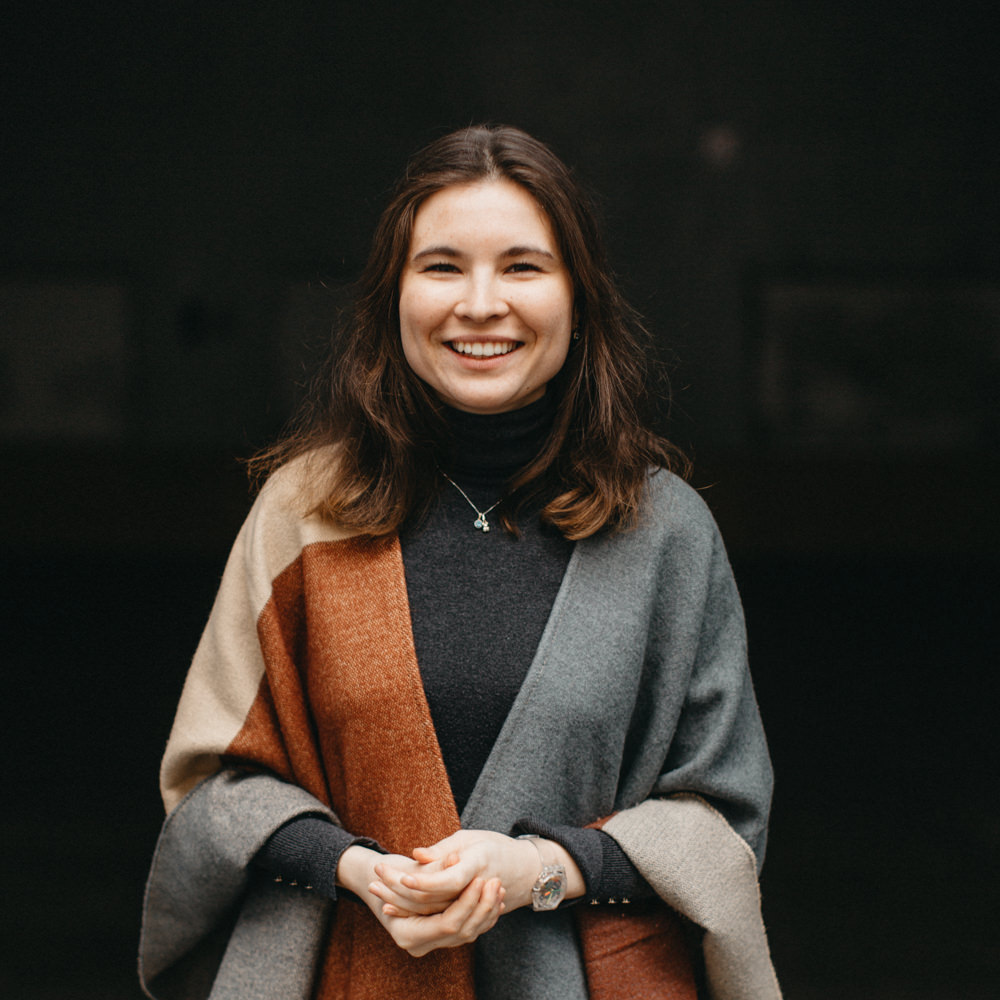 Founding member and Creative Director at Design Disco, Karina Gataullina is a Russian born architect and graphic designer. After studying architecture in San Francisco and Prague, she received her bachelors of architecture from the Architectural Institute in Prague in 2017. Her self motivation and passion for creating, have lead her to gain experience in many areas, including graphic design and product design. She cares deeply about the beaty of the world.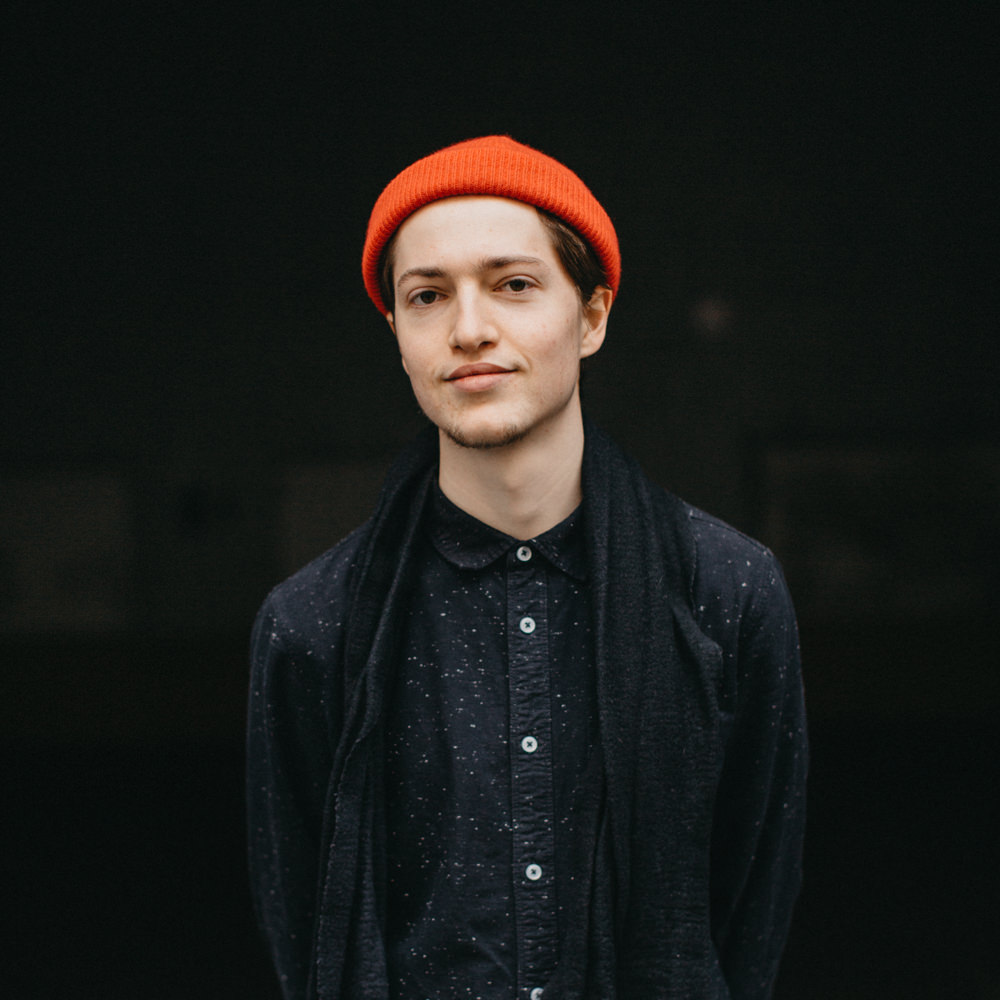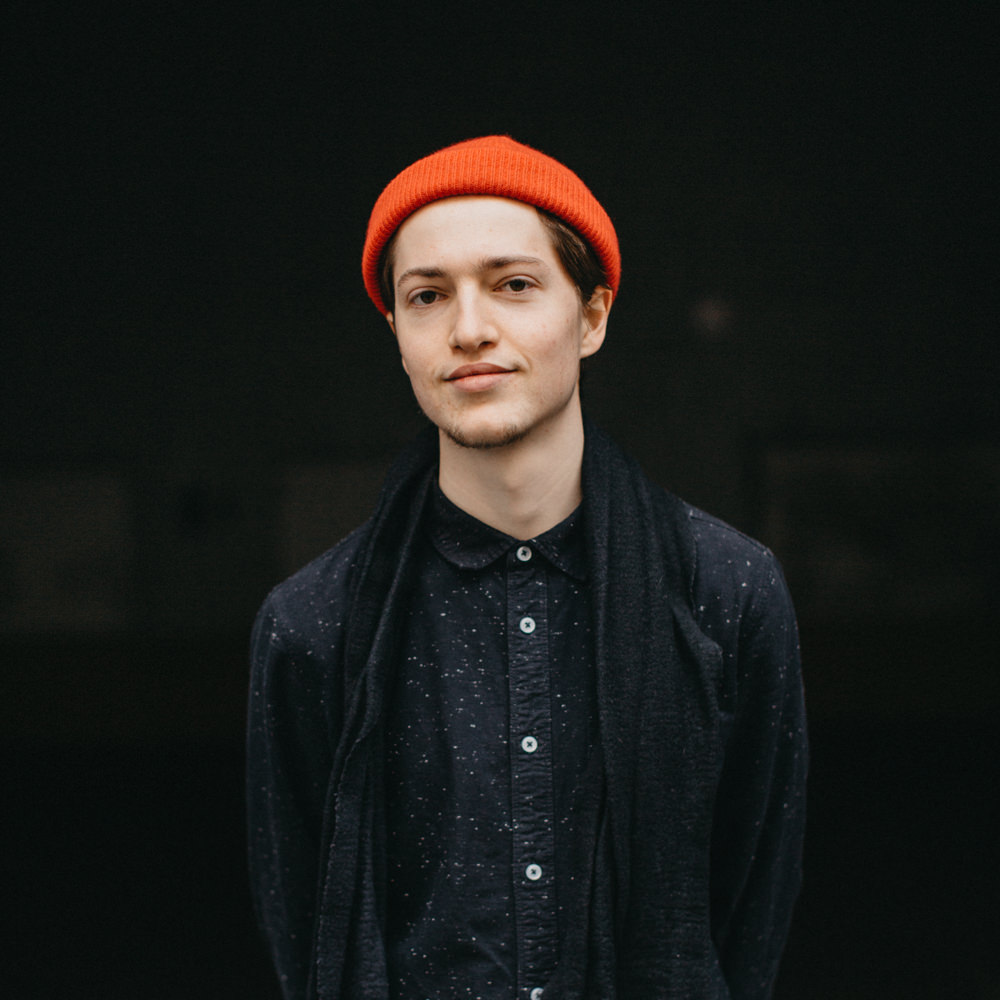 Founding member and Curriculum Designer, Kasimir is from New York City, and studied architecture at the Architectural Institute in Prague. He currently works at Collarch as an architectural designer. His passion for teaching design, stems from a deep belief that every single person is imensly creativite and imaginative, they just do not know it. He really enjoyes designing and making, to solve the systemic problems in our world. You can always be sure to hear a deep phylosophical conversation when he is around.
Registration
Program Dates: 1–11 August 2019
Ages: 14–18
Application deadline: 3 May 2019
Payment deadline: 15 May 2019
Early Bird Discount: First 10 students who apply will receive 30% off
Tuition: 600 EUR / 15 000 CZK
The all-inclusive fee covers: all materials needed for camp including a Design Disco sketchbook, daily meals, Prague city transit pass, museum tickets, and firm visits.

Location: Karoliny Světlé 31, 110 00 Praha 1, Czech Republic
Questions: summer@designdisco.org
Summer Camp is entirely in English